7 Things You May Not Know About Slots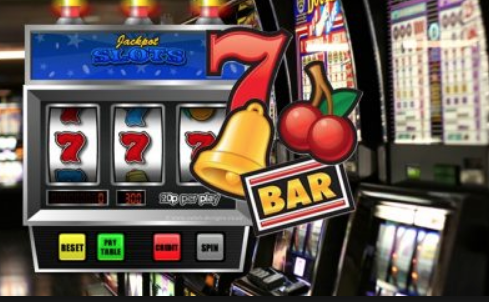 Back in the early days of fruit machines, slot games used to be such a simple thing, you spin the three reels, if three symbols match on the payline, you win.
We've come a long way since then though, and the modern world of slots with five reels, seven reels, or even more, and sometimes without reels at all, that come with countless paylines and ways to win, makes everything substantially more confusing.
Even if you see yourself as someone with a strong understanding of how slot games work, you may find that there are some things you haven't learnt, or simply haven't considered.
As we are always here to help you, here are seven things you may not yet know about slot games.
You Probably Won't Win
Let's start with a nice happy one, shall we? We all hear about slot games paying out huge amounts to lucky players, and that does happen, and there's nothing to say that it won't be you one day.
However, as with all games to be found at online casinos, the house will always have the edge, and statistically, you are more likely to win than lose.
That is, in fact, truer of slots than it is for many other games, and the way you realise that, is to pay attention to the return-to-player (RTP) of slot games compared to others.
The return to player is the hypothetical likelihood of you winning or losing on a slot. The highest RTP to be found in slots is with those such as NetEnt's classic Bloodsuckers, which has a 98% RTP, meaning the house has an edge of just 2%.
However, even this high RTP for a slot pales in comparison to Blackjack, for example, which has an RTP of over 99%, although it is far better than scratchcards, which site down around 85% on average.
Casinos Can't Change the RTP
The online casino world is no stranger to the odd conspiracy theory, and there's a popular theory that the RTP of a slot is often changed in the back office.
The specific TRP stated by a slot will always be the slot's RT, and casinos have no control over that. The RTP is programmed into the slot itself by the developer, so in order to change the RTP on a slot in a land-based casino, one would have to manually swap out the software, as well as there being a number of regulations to follow before doing so.
As it's impossible to manually swap iGaming software, it's even less likely that online casinos can change the RTP, and it would be incredibly illegal if they did.
Timing Isn't Everything
Back in the old days, of those three-reeled classics we mentioned earlier, a slot machine worked using a system of reels and levers, so it was possible to at least assume that the timing of your spin, something players call "timing up".
However, modern slot machines use a Random Number Generator (RNG) that moves at thousands of sequences per second. Each spin you make uses an RNG that is influenced by the most recent number combination, so every spin you have is affected by your previous spin.
When you spin, or how well you time it, makes no difference whatsoever, and with the high rate that an RNG moves at, they're impossible to predict, without some serious cheating, and even then, it probably won't work.
It's Not All Luck, At Least, Not Always
Most slot games are games of chance, that, contrary to the opinion of many players who like to consider that they have a strategy for beating a certain slot, means that there is no skill involved whatsoever.
However, this is not always true, and there are some games which offer certain bonus rounds that involve skill. You will be often be given the choice, like in several games from the popular software developer Scientific Games, to enter one of two bonus rounds, one based on skill, and the other based on chance.
These skill-based features normally echo fighting or shooting games that players would know better from consoles.
It is worth remembering though, that it is rare that slot games involve skill, and when they do, it's usually only during a certain bonus round.
Many believe that skill-based games will become more frequent as technological advancement allows for more options for developers, but that remains to be seen.
Jackpots Can be Insane
Jackpot slots are one of the jewels in the crown of the slot world, very little time passes before NetEnt will announce another of their jackpot slots like Mega Fortune, or Mega Fortune Dreams paying out multiple millions to some lucky player or another.
However, the size of jackpots won by players at online casinos, cannot compare to the huge wins that have been picked up at land-based casinos over the years.
For example, in 2003, a software engineer from Los Angeles was playing the Megabucks slot at the Excalibur Casino in Las Vegas. He deposited $100, started spinning the reels, and landed himself a $39.7 million jackpot, the highest ever won from a slot machine.
There was a point when it looked like this title had been taken from that lucky player (not that we assume it would've upset them much!) as Behar Merlaku landed himself a $57 million jackpot at Casino Bregenz in Austria, however, Behar's dreams were swiftly shattered as, with the top payout the game was capable of being $6,500, the jackpot had been the result of a software glitch.
Merlaku then sued for emotional distress to him and his wife, and the two were awarded €1 millions in compensation as part of their settlement.
Jon Heywood is currently the man who can boast the highest ever online jackpot, which may only be a third of the size of the land-based record, at a little over £13 million, but is still a breathtaking amount of money to win.
Mr Heywood won his jackpot back in 2015, and said he would use it to help his father get necessary medical procedures, as well as buying himself a Bentley!
With the online casino scene moving as quickly as it is, it's only a matter of time before Mr Heywood's record is broken.
When is a Slot Not a Slot?
Slot machines are not always called slot machines, as with many things, they have different names around the world.
UK players will be aware of the term 'fruities' which is an abbreviation of fruit machines, but has since been altered to mean any given slot machine, regardless of the symbols on the reels.
In Australia, the term is "pokies", which sounds like it is a term based on the fact that you poke the button to spin the reels, but in fact, it is more similar to "fruities", in that "pokies" is short for poker machines.
Other cultures will change the concept of slots a little, for example, Pachinko in Japan is a slot based game with elements of pinball involved, land the ball in the right hole, and the reels will spin.
Then there's lottery terminals, which are mainly found in Canada, which work on reels that spin and RNGs that generate results, but instead prints out scratch-off tickets.
The Legacy
It may seem strange that the Australians use an abbreviation of poker machines to refer to slot machines, but this actually makes the most sense of any name.
This is because way back in 1891, the first gaming machine was created, and it was a poker machine that rewarded players with beer and cigars (it was a different time!) and therefore found instant success in bars.
It was only four years later that mechanics Charles Fey and Gustav Friedrich Wilhelm Schultze created the first machine that resembled the slots we know today, as a way to entertain their customers who in their waiting room.
The first machine was invented by Wilhelm Schultze in 1983, while Fey created the first which paid out coins, two years later.
The next year, Fey's saw such potential that he opened a slots workshop, where he would produce Liberty Bell, the most successful slot of its time.
An odd thing then occurred which meant that slot machines could really take off. Gambling was illegal in California at the time, so fey was unable to patent his slot machines, which meant that many other engineers, seeing the opportunity that was presented, started creating their own, and this competition did wonders in moving the industry forward.
There's a rich and interesting history behind slot machines, that is matched by the exciting future that they have ahead of them
Given the way that the past few years have gone in terms of the rapid evolution of slot games, we can only assume that there'll be a host of new things that we don't know soon enough, as the slots revolution continues!