Depositing At Online Casino Via A Mobile Device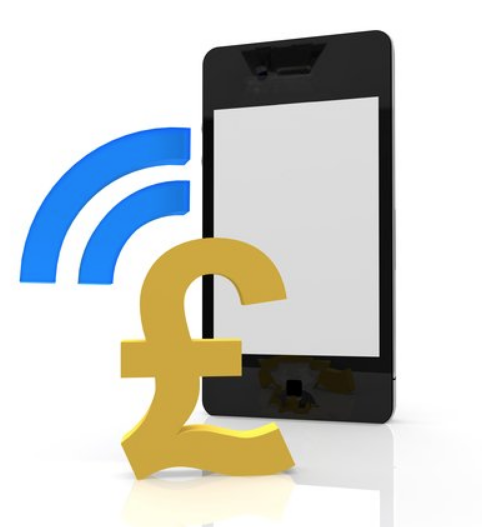 There was a point, not too long ago, when mobile customers were very much an afterthought for the online casino market, a small group of players who preferred their casino experience to be on the go.
However, as the number of mobile players grew rapidly, the screen was forced to stand up and take notice, and now, with mobile players being as important as desktop players, there are many sites aimed solely at mobile players, while very few online casinos do not offer a mobile option.
Due to the rapid nature of the change, players who were not there during the transition, but want to play at online casinos using their mobile, could be somewhat confused by how exactly it works.
One of the first questions that a new mobile casino player should ask is "How do I deposit?".
As always, we have a guide to help you find your way through this complicated part of the iGaming world.
So, if you are a mobile gamer who is looking to take their first steps into the intimidating world of online casinos, then this is the guide for you.
We will tell you what mobile depositing is, how it works, what your options are, and, most importantly, how to ensure that you stay safe while sharing your account details and depositing money at online casinos.
What is Mobile Depositing?
Let's start with the basics, at exactly is mobile depositing? In the modern technological world, the way we pay for things is going increasingly mobile, and depositing at a mobile casino takes advantage of that, making your phone essentially work as a credit or debit card.
Although it is possible to deposit in the traditional way using your mobile at online casinos, via an eWallet, credit or debit card, bank transfer, or by numerous other ways, many mobile players favour the simplicity of mobile depositing.
If you are a contract customer, then any deposits you make will be added to your mobile phone bill, whereas for pay as you go users, you will need the necessary amount of credit on your phone to be able to make the deposit. Essentially, these deposits are billed in much the same way a phone call would be.
How to Deposit by Mobile
Depositing by mobile is simple at the majority of online casinos, firstly you input your mobile phone number, so that the casino is aware of what phone to bill you from.
At this point, you can make your first deposit, but your chosen online casino should then confirm that payment with you, in fact, if a casino doesn't necessitate confirmation of a payment from you, it is probably a casino worth avoiding.
This confirmation will normally occur by text message, you will receive a message, and, will have to send a message in return, normally containing the letter 'Y', to confirm your payment.
The payment will then be cleared, and will come out straight away if you are a pay as you go customer, or at the time of your bill if you are a contract user.
Once these simple steps have been followed, you will be ready to play at the mobile casino you have made your deposit at, it's genuinely that easy.
How is a Payment Taken and Who Regulates It?
When paying for anything online, it is important to know what the process of payment involves before you part with any of your money.
We've all heard horror stories of people losing money from less than legal online companies, and it's vital that you avoid becoming another statistic.
As long as you are depositing at a trusted and regulated casino, something you should ensure via research before deciding to sign up, then the payment will go through intermediaries from you, to your mobile operator, and then finally to the casino.
Payforit
Payforit is the Government scheme that regulates the payment you make, and ensures that all operators involved in the transaction operate within a specific set of guidelines.
These guidelines regulate how the money you deposit is handled, how information of each transaction comes to you, and the security measures that every operator on the chain must follow.
Payforit is a trusted regulator, that is supported by all UK mobile network operators, as well as AIME, which is an industry trade association, Ofcom, the UK communications industry regulator, and PhonepayPlus, which regulates all phone-paid services within the UK.
Boku
An official intermediary for Payforit and UK service providers, Boku sets up the transaction, including the billing engine, security, and interfaces, as well as handling each transaction.
Boku's responsibility is to make sure that all casinos meet the necessary guidelines by carrying out audits for risk control and due diligence.
Boku's reach is vast, with casinos using Boku to facilitate transactions with over eight million customers in nearly 70 countries around the world.
Boku is the largest of the intermediaries who operate within the world of mobile casinos, but not the only trusted one, names like Dialogue, Bango, and Oxygen8 are also respected and trusted throughout the industry.
Always check who is acting as intermediary for any deposits you make at online casinos, and if it's a name you don't know, take the time to check them out and make sure your money will be safe after you deposit it, and reach your chosen casino without issue.
Mobile Providers
All mobile providers in the UK allow mobile depositing, they will send the confirmation text messages when requested to by the casino, collect your payment, and transfer the money to your chosen casino via trusted intermediaries.
The online casino world is changing, and is under far stricter regulation now than it has been in the past, so transactions are safer than ever before, but that doesn't mean you shouldn't be careful, always research every operator and intermediary before depositing any cash.
The Upsides
Security is a definite benefit to mobile depositing, but it isn't the only positive about depositing in this way.
Restraint
One of the biggest worries to many players, understandably, is the addictive nature of gambling. When one maintains self-restraint, only casino play can be a great way to have fun, and either win money, or not lose too much.
However, that self-restraint can be difficult, and it always helps if the people you're dealing with assist you in that.
This makes it very useful for many that mobile phone deposits are limited to £30 a day, so you will never be able to deposit more than that in a 24-hour period.
Privacy and security
When depositing via your mobile, the transaction will not show up on your bill as 'mobile casino' so your hobby does not have to be known by anyone but you, obviously this carries a certain level of risk as well, so, as stated before, always ensure you are careful of how much you spend.
When it comes to security, as well as the regulators mentioned above, there is also the additional comfort of knowing that you do not have to share your bank details with an online casino, something that many are uncomfortable with.
As the payment comes directly from your phone bill, you should never have to give your bank details to the casino you're depositing at, and if you are asked to, do not offer the information, and report the request to a regulator.
This also means that if somebody attempts to make a deposit using your details, they will not be able to without access to your phone to confirm the payment, so if you receive a text referring to a payment you didn't make, ignore the text, and report the incident to a regulator and the casino.
The Downsides
What goes up, must come down, and there is another side to these benefits. For example, what seems like an assistance in self-restraint to one player, is a low deposit limit to another, and if you're someone who likes to (and, more importantly, can afford to) deposit in high amounts, then the £30 per day limit may hinder your play.
This can be changed, however, by contacting your service provider and requesting a higher limit, but there's no guarantee this request will be accepted by your provider.
No Mobile Withdrawal
While adding mobile depositing has sped up the process of making a payment to an online casino, there is no option to do the same the other way, meaning that if you win money, or if you want to withdraw the money in your account, you will not be able to withdraw it in the same way you deposited it.
Instead, you will have to make your withdrawal via eWallet, bank transfer, cheque, or any of the many other available options, but few of them offer the immediacy of mobile payments.
Making mobile payments at an online casino is a quick, easy, and safe way to spend money online, as long as you ensure that you are careful. Always research any companies you are not sure about, ask the casino if you have any doubts or queries, and follow these up with a regulator if you are not satisfied with the response, and keep track of your transactions and any activity, so you always know how much money you've spent, and where it's gone.
As long as you follow these easy steps, then mobile depositing can be the easiest and quickest way to get money from your bank, to an online casino, without ever having to give anybody your bank details.