Online Slots Strategy – Can You Improve Your Chances?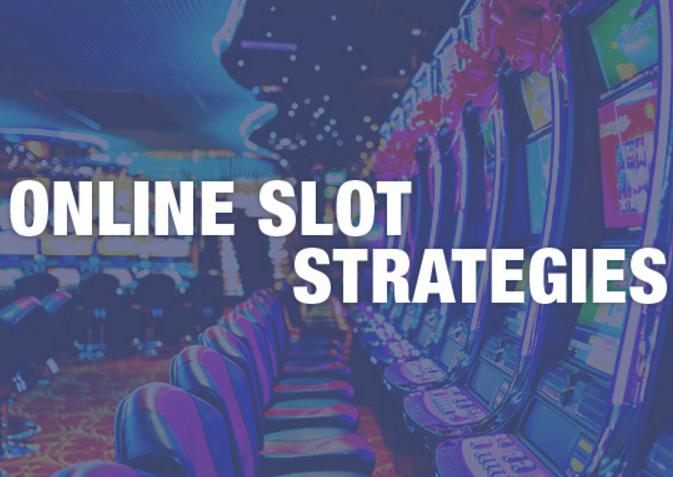 There is no denying the popularity of online slot games. Year on year for some time now the love for these once simple games is increasing, due in no small part to the huge advances forward in gameplay, and in the technologies incorporated within slot titles.
With millions of players around the world, the reels of slot games never stop spinning, and everyone is hoping for the same thing, for the symbols to land in their favour, maybe even on a jackpot slot, and bring in a life-changing sum of money.
Now, we are all realists here, we understand that it is unlikely that we will add our names to the list of instant millionaires made by online slots, but is there any way to increase one's chances?
Slots are random, that much we know, so is it possible to increase your chances of winning?
You can't earn luck, but with some strategies and tricks, you can put yourself in with slightly more of a chance of coming out on top when you're playing slots.
Here are a few ways you might be able to improve your chances:
Take it Slow
The first strategy to use is to take your time, you want to build up your bankroll in order to be able to bet high and maybe pick up some big wins, but instead of funding this yourself and running the risk of losing your own money, it makes sense to bet the minimum on low variance slots, and gradually build your bankroll up.
There's no guarantee this will happen, and it is very possible you will lose what you bet, but if you put a budget aside and bet the minimum, the worse you'll get is a decent amount of time playing, and if you're lucky, you could build up enough bankroll to start throwing some higher bets in some high variance slots, which might just pay out big for you.
The nicest thing about this strategy is that any money you make and then bet, is money you have won in that playing session, and not money from your bank account, taking a degree of the risk out of risky bets. Again, there's no guarantees here, but the worst thing that happens is you get to play some fun games for a while.
The biggest wins you will pick up when playing slots (with the exception of getting very lucky on a progressive) is when you bet the max amount, so if you can build your bankroll up high enough to do this with the cash you raise from betting the minimum, it could turn out very nicely for you.
Choose Favourites
Slot games may be random, but that doesn't mean that you won't be better at one game than the next. Everyone has a personal playing style that they prefer, and once you've found the right variance of slot, with features that complement your playing style, and a design that you like, stick with it.
It's also important to find a slot that you are comfortable stopping with. When you know what you're waiting for in terms of a feature or pay-out, and how long you are willing to wait for it, you can set yourself a point to step away.
Start Easy and Build Up
Slots come in many shapes and forms these days, but there will always be a demand for classic, three-reel fruit machines, and the online world is no different.
Most online casinos you visit will offer at least a few classic slots. If you are planning on building up your slot playing experience, it makes more sense to start here than with seven-reeled slots with thousands of paylines and complicated mechanics.
You will want to learn your way around the mechanics of each slot, but if you start with something very similar, and then slowly work your way up to the more complex slots, you will discover that the mechanics are similar in all slots, so when you have a strong sense of how one works, however simple, it will be easier to get to grips with others.
When You Step Up, Look for Features
When you get to the point that you are ready to advance from three-reel slots to more modern five-reel video slots, make sure you look out for those with bonus games.
Bonus features come in many variations. Most slots you will find offer some kind of free spins feature, normally for landing a set amount of scatter symbols, these rounds can be very profitable, especially if there are multipliers or increased wilds involved.
However, there are many other features to look out for. These can include pick and click rounds, mini games, and more, so learn the features of each slot, and pick those which work best with your playing style, you could pick up some big wins along the way.
Play for Free
Many people will go straight into a new slot playing with real money, but this is not necessary. Most slot games will offer a free-play feature, if not at the online casino that you are visiting, then on the developer's website or somewhere else on the internet, free-play games shouldn't be too difficult to find.
Playing a slot for free means that you can take the time to learn its idiosyncrasies, and which of its features work best for you, as well as working out general information like whether you favour low, medium, or high variance, and which developers have games that match your playing style the most.
Budget, and Know When to Stop
The most important thing when playing online slots is to know when to call it a day. A few little wins can be exciting, but if you end up throwing away any money you've won, and chasing it with money from your own pocket, then the fun can wear off very quickly.
Self-restraint isn't always the easiest thing, and it only takes one silly decision to end up in trouble, so it is important to be constantly vigilant in online casinos.
One of the best ways to do this is to work with a very strict budget. Set an amount you are willing to spend in a session. For the sake of an example, let's say you put £25 aside to play on slots, and then through minimum bets and gradually bankroll building, you have £50, withdraw £25, and now you have broken even, and you still have £25 to play with. If you do this every time you cross the £50 mark, the most you can ever lose is £25, and if you're lucky, you'll have a tidy bank balance building up while you're at it.
Don't Assume Any Strategy Will Work
Listed here are various ways to protect yourself when you're playing, to make the most out of the slot game experience by understanding how the games work, which ones are most likely to blend with you and help you win, and to ensure that you always enjoy yourself while you're doing it.
However, when it comes down to it, slot games are random, if a jackpot lands once every 1,000 spins, that doesn't mean that you're guaranteed to see it in 1,000 spins, or you might see it 100 times, there's no way to predict it.
This means that although these strategies could help, and certainly will when it comes to protecting your money, there is no guarantee that any of these strategies will work for you.
There's no quick fix, and there's no way to beat the house every time. We've all seem people claim to have a system when it comes to gambling, and we've all seen how well that has gone for people.
Slot games can be profitable, and if you follow these guidelines, they could be, you might end up with a nice pile of cash that you've made, while also protecting your initial investment and not spending any more of your own money.
But, on the other hand, one day you could play with all these techniques, and simply see nothing come in for you.
Slot games may be gambling machines, but they are, above all else, games. If you look at a slot like you would a video game, you spend money, you get to play the game, you enjoy the game, and that's enough, then you will be fine.
Slot games are fun, and should be played for fun, any wins you pick up should be treated as an added bonus as opposed to an expectation, then you either enjoy the playing experience, or you are pleasantly surprised to win, as opposed to being disappointed that you didn't land any big wins.
When players start expecting or needing to win, that's when things get dangerous. Gambling addiction is a dangerous thing, and can hit anybody at any time, so always be sure to play with care. With slot games, as with all other forms of gambling, the slogan is one worth remembering; When the fun stops, stop.