Slot Bonus Features Explained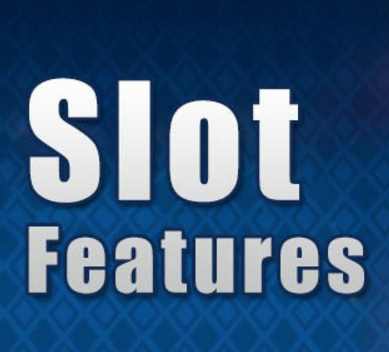 Slot games have come a long way since the three-reeled fruit machines of old, where landing three identical symbols on the middle line was often the only way to win.
With the rise of online casinos since the mid-1990s, slot games have evolved over and again, to the point where we now are, where five-reel slots are the norm, but you will also find slots that go even higher in terms of reels, and there's various additional and changes made to create unique and original slot games. Not to mention the rise of progressive jackpots which are making instant millionaires all over the place!
If you are new to the world of online casinos, then slots can seem a bit intimidating with so much going on. Allow us to explain a few symbols and features that will make it all easier to understand.
Wilds and scatters
Wild symbols have been a part of slot games since time immemorial, transforming into any symbol (usually except for scatters) to form a winning combination. These days, wilds also come with additional features such as multipliers, to make wins even bigger.
Some slots offer expanding wilds, which means they will expand to cover the whole reel they are on, or stacked wilds, which come in stacks and can entirely or partially cover a reel.
Scatter symbols, or bonus symbols, are those used to trigger bonus rounds. These can include mini-games, free spins features, jackpot rounds, and more. Traditionally, you'll need three of these symbols to trigger a round, but some slots ask for more, others less.
Cascading Reels
This feature comes with many names, all with the same idea. Cascading Reels means that when you get a winning combination, the symbols that make it up disappear, and the symbols above them fall into their place, you are not charged the price of a spin for this, so you can get consecutive wins without wagering anything. Cascading Reels will continue into no new winning combination is created.
Free Spins
Free Spins are the most used bonus game for slots titles, and they do exactly what they say on the tin. Land the necessary number of scatters and bonus symbols, and you'll enter a bonus round where you get a set amount of free spins, often with multipliers and other extra features added. Many games will allow you to re-trigger this feature from within the feature itself if you land the necessary symbols again.
Multipliers
One of the simplest features that slots can offer, but also one of the most beneficial if you're lucky. Multipliers are exactly that, they will multiply any winning combination by a set amount. When they appear in free spins rounds or in conjunction with wilds, multipliers can lead to some huge wins at times.
Shifting and Sticky Wilds
There is almost a countless number of different features that revolve around wild symbols, but two of the most popular are sticky wilds and shifting wilds.
Sticky wilds are wilds that land on the reels during the base game (or a bonus feature in some cases) and will stay in place for the next spin, often these wilds will remain sticky until no new winning combination is caused by a spin, so you can add many sticky wilds and pick up numerous wins if you're lucky.
Shifting wilds follow the same idea, except that they will shift around the reels with each spin.
There is an endless list of different features used by slot games, and you'll learn them along the way, but those listed above are the vital ones to know before you start playing.