Managing Your Gambling Budget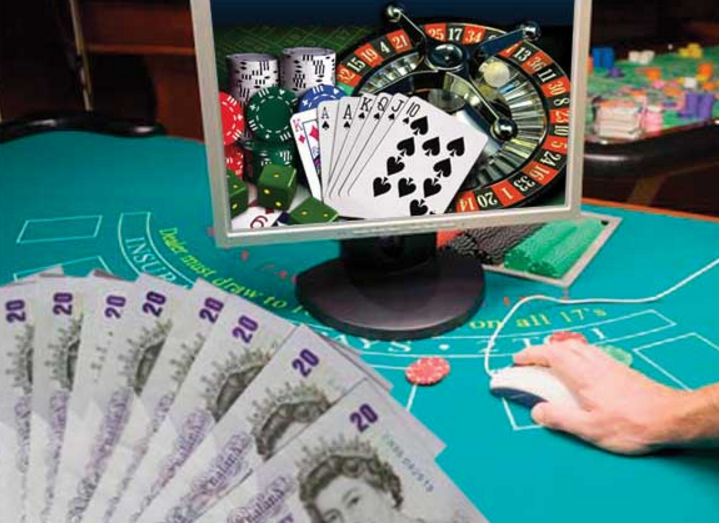 Whether in a land-based casino or online, there is no arguing that gambling can be a huge amount of fun, and the popularity of casino games, especially in an online setting, is higher than it has ever been before.
Everyone has dreams of winning big, picking up a multi-million-pound win on a progressive jackpot slot, or find your way into a high value poker tournament and win a huge prize fund.
But the truth that we all know, is that it's highly unlikely that will happen, however "good" you may be at casino games.
The one important thing to keep in mind at all times during your gambling experience, especially when playing online, is how to manage your budget.
That isn't to say that such concerns aren't important when you are playing at brick and mortar casinos, but when you don't have to go to a casino, dress a certain way, or only go during opening hours, instead being able to play 24/7 in your dressing gown if you choose to (it goes without saying that you should not choose to!) it takes away a lot of the reasons to step away, meaning that self-restraint, and the managing of your budget, are immensely important when it comes to online casino play.
The line between casual fun, and gambling too much money and putting yourself and those around you in a difficult position is incredibly thin, and all players who regularly take part in online gambling should keep budget management constantly at the forefront of their priority list.
If you are thinking about starting your online gambling journey, you are looking to take part more regularly, or you just feel like you could benefit from stricter reins on your iGaming spending, here is some simple steps you can take which will be of assistance when it comes to managing your gambling budget.
eWallets and Secondary Accounts
eWallets are becoming increasingly popular, and the likes of Neteller and more offer excellent services that have made this quite a competitive industry at this stage.
An eWallet is somewhere you can keep a specific amount of money that is essentially your allowance for a set period (a week or a month for example) so that you can only spend this set amount for gambling.
Another popular choice amongst players is to attach your eWallet to a secondary account that holds no other purpose. Then, when you make money from work and other places, this is not money that is immediately obtainable in s moment of excitement during gambling. Instead, you have the set amount of money in your secondary account and if and when that runs out, you do not top it up until the end of your set period, where you then replace the budget from your main account, and that is your set spending for the next period.
Deposit Limits
Most people who lose large sums on money while gambling do not do so with a single Hollywood style poker hand that goes badly. Most people who make losses do so by chasing their losses at casinos, and a series of small bets which are aimed to make back losses pile up, and the player ends up severely out of pocket as a result.
In order to avoid finding yourself in this situation, it is sensible to make use of the daily deposit limit that is provided by most online casinos.
This means that you can set a maximum amount you can deposit every day, say £20, for example. If you lose that £20, you will then be unable to attempt to chase those losses because you will have reached your daily deposit limit, and will not be able to deposit any money into your account until the next day, when you will again be able to deposit no more than your £20 limit.
The only way you can then gamble more than your set limit in a day is if you win, and if you choose to gamble (and possibly lose, as is the nature of gambling) your winnings for that day, you have still not spent more than the limit you had set.
Online casinos including Paddy Power and Virgin offer the ability to set daily limits, which can then not be changed for a seven-day period, to, again, avoid mistakes being made in the heat of a moment.
Another thing to be aware of that is on a similar note to daily deposit limits, is that some casinos will offer a reverse withdrawal period, which basically means that when you have cashed out your winnings, but the process has not yet finished and your funds have not reached your account yet, you can still bet with those funds.
If you are somebody for whom self-restraint is a strong focus, then this may be a dangerous addition to be offered. You may have cashed out to ensure that you didn't spend the winnings you had made, but if you are then given the opportunity to do so after cash-out, you may not be able to resist the urge.
If this is a priority to you, then it is worth looking around to find a casino that doesn't only suit you in terms of the content it offers, but also a site that does not offer reverse withdrawal periods.
Research
This is a point that is of particular interest for the slots fan, but also stands for some other games that differ in variance, such as certain video poker games.
Variance is a word that slot players will hear a lot, but many will not pay a great deal of attention to it. However, if you are looking to manage your casino budget, then understanding variance is of the utmost importance.
Variance is, in essence, a way of describing the risk you will take on a slot, and the pay-out you may receive from wins. A lower variance slot, for example, will have a reduced level of risk, but you are also likely to pick up smaller wins than you would from a high variance slot.
You can set the variance on a slot, so if you are playing for fun, keep the setting low, and you'll be okay. However, if you are in a position to take more of a risk, or that is something you enjoy, then set the variance higher, but ensure that you have a budget set in advance, or you may find that your money disappears quickly when playing a high variance slot.
Set Limits
Setting a daily deposit limit and a limit for how much money you put into your gambling allowance are both great ways of ensuring that you don't spend more of your hard-earned money than you are comfortable with. But what happens if you win?
Your winnings will not be included in daily deposit limits, and you may choose not to include them in your allowance, which can mean that you end up losing any winnings you make.
If you are playing for fun, then this may not be the biggest issue for you, and that's fine. However, if you could benefit from the winnings you make, then it is sensible to make personal limits.
Let's run with an example, say you have a limit of £50 that you are willing to spend on a given day at your favourite casino. Say you then turn that £50 into £100, a sensible way to limit yourself would be to have a deal that as soon as you cross the £100 mark, you cash-out everything above £50. You then have another £50 to play with, but you know that you have at least that again set aside as winnings.
If you then win again from the £50 that is left in your account, and you go above £100 again, repeat the process. You have now doubled your money for the day, and you still have £50 in your account to play with if you choose to. When you decide you are done for the day, simply cash-out whatever you have left, then treat your budget as usual for any other days in that period that you gamble on.
Obviously, some days will be less lucky than others, and you may lose your £50 before you win anything close to £100, but as long as the initial amount of money in your account was an amount that you had decided in advance that you could afford to lose, then you will be fine, and you could get lucky on your next day of playing.
Dealing with Gambling Issues
However careful you are, or try to be, you can never be 100% sure that you will stick to your plans, or that you won't develop a gambling problem.
Gambling addiction can be very serious and very damaging, but if caught early, it can also be controlled. Most countries in the word have a helpline for those who are worried that they may be developing a gambling problem, make sure you research this number and have it on hand in case you ever need it.
You can also choose to ban yourself from casinos, both land-based and online. There was a time when taking an optional period of separation from a casino was difficult, but rules and regulations have since changed, and now most sites will have the option clearly labelled.
As the well-known slogan goes, when the fun stops, stop.
Gambling can be great fun if you ensure that you are always in control of the money you spend, and you have self-imposed limits in place that ensure that you can never spend more than you can afford. However, the second you are worried, contact a helpline, and if you need to, restrict your access to gambling sites, either for a short-term period, or permanently if you feel it is necessary.