How Best To Avoid Online Casino Scams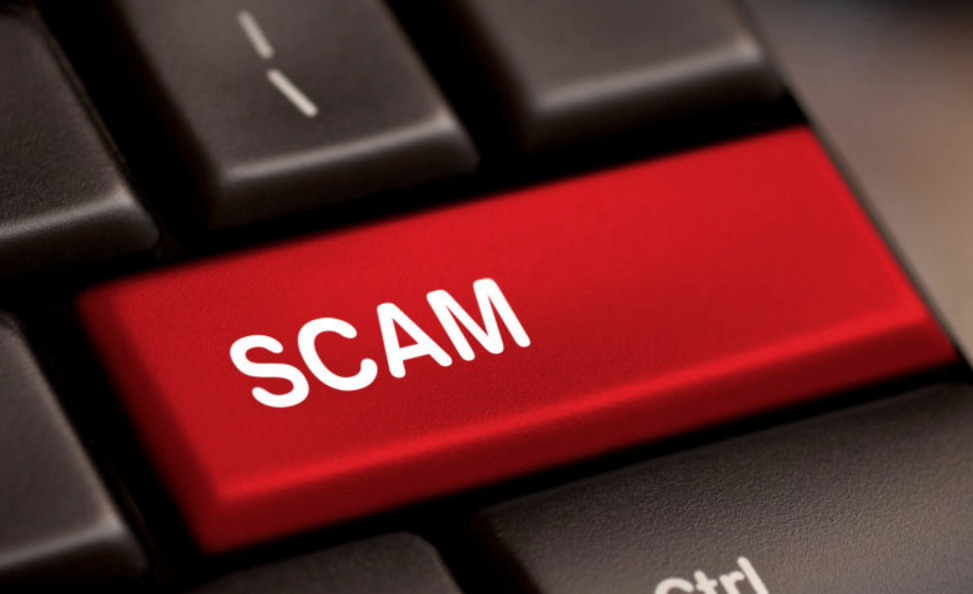 The online casino market is one of the biggest and fastest growing in the world, and as always with a business that size, it is not without its dangers.
Unlike a land-based casino, which has local gaming commissions and security in place to ensure you will not be scammed, the online casino scene is harder to regulate, and therefore scams will fall through the cracks.
Most online casinos are run in a fair manner, in a way that gives players a fair chance of winning, and are also great places to play your favourite games at. However, there are a few online casinos out there that function based on greed, and are always looking for the easiest way to make a profit, regardless of how much damage that may do to their players, these are the ones you need to look out for. That is not to mention those sites which go bust and disappear, sometimes taking players' money with them when they go.
It's important to be careful when utilising any online service that separates you from your money, and this is more true at online casinos, when big deposits can often be made. It can be difficult to spot a scam site, as on the surface it may look very much like the average online casino, but there are some signs to look out for that should help to keep you safe when gambling online.
Examples of Scam Tricks
There are many ways that a site can attempt to con you out of your money, and these are constantly expanding, but there are a few well known tricks that is that it is worth being aware of before signing up to a new site and starting to make deposits.
Delayed payment or lack of payment
One of the clearest signs that you may be dealing with a less than honest online casino, is when there are long delays with withdrawal requests, or even a lack of payment at all following such a request.
This is something that is often done by online casinos that are on the verge of closure, who will stall payments to attempt to make as much profit as possible on the way out.
The best way to deal with this, aside from playing exclusively at trusted casinos, is to start by making small deposits and small withdrawal requests, there are also commissions who can deal with complaints if you have been waiting a long time for pay-outs, although this process can itself take some time.
It is worth being aware that in countries that do not have general legalised online gambling laws, such as the US, that cash out delays are natural, because online casinos often need to go through complicated processes in order to get you your money, although you should be informed of this, and after a few weeks, or you are informed that a payment has been made when it hasn't, then follow the above advice and report the situation.
Unexplained account closure
This is another scam trick that is fairly common amongst dodgier sites. You may find that your account has suddenly been closed with no justification or notice.
This can be particularly damaging if you have a large amount of money in your account that you are yet to have taken out.
Again, the correct way to deal with this is to complain to a regulatory body, especially if you are not getting a response from the site itself.
Terms and conditions
All sites have terms and conditions, and they are often long and complex, but it is always worth reading them in detail and ensuring that you fully understand before making a deposit. This is because some sites can have predatory conditions, small print that can, in various ways, be designed to leave you with no rights if you lose your money, or unreasonable wagering requirements or maximum win rules. Maximum win conditions can be very frustrating if you pick up a big win, only to discover that the terms and conditions of the site mean that you are only able to claim a small amount of it.
How Best to Avoid Getting Scammed
The truth is, it's possible that you can never be 100% safe when playing at online casinos, but with a few simple bits of knowledge, you can get as close to possible to ensuring that you will be safe while spending money on online gambling games.
Check the software
With the online casino market being as huge as it is, there are a massive number of companies who provide casino software to those who are looking to start an online casino.
Many of these companies are reputable, known for providing fair and safe software, but even some of those that are will not necessarily take the necessary precautions when it comes to who they provide their software too.
This means that even if the software itself has a strong reputation, due to any entrepreneurial type being able to get hold of casino software and start an online casino, scams are still possible.
A site that offers live dealer casino options will normally be safer, because when you are dealing directly with staff of a company, which is essentially what live dealers are, you are less likely to be in an unsafe environment.
However, the safest way to check out the software a site uses, and therefore get a feel for the site itself, is to put in the research. When you have been playing at online casinos for a long time, you will get a feel for what is safe and what isn't, but you can still be tricked, so no matter how much experience you have, it is always worth putting extensive research in before signing up and depositing with a site you have not been to before.
Licensed and regulated casinos
In many countries around the world, there has been a hefty increase in the regulation of online casinos in recent years, this means that the most reputable and trustworthy online casinos will be licensed and regulated by at least one gambling commission, if not several in many cases.
Some gambling commissions have stricter rules than others, for example, if you play at a site that is licensed and regulated by the UK Gambling Commission (UKGC), which has tough requirements for receiving a license, you can rest assured that this is a casino you can trust.
If you have your eyes on a casino that does not provide information on its license(s), then it is best to steer clear. It is also sensible to check via the commission itself whether a site is regulated and licensed by it, because some sites will lie, and although they will normally be caught out doing so, they may not have by the time you visit.
Online watchdogs
The internet is your friend when it comes to putting in the necessary research in terms of the trustworthiness of an online casino.
There are a variety of well-respected online casino watchdog sites which will give you full and detailed descriptions of a casino, its network, its software, and more.
As with all things on the internet, it is always worth visiting more than one of these sites, because certain sites might have connections that mean they are not entirely unbiased when it comes to certain sites. The more watchdogs you visit, the more well-rounded an idea you can get on the safety of a specific online casino.
You also want to look for sites that have endorsements from reputed third-party watchdog sites, eCommerce Online Gaming Regulation and Assurance (eCOGRA) is one of the best known of these. These watchdogs can also work as a middle man, or mediator, if issues arise between you and an online casino you play at.
Read everything
As stated above, many sites will have terms and conditions that are designed to trip you up and ensure they maintain their profit margins. This means that it is vital that you read every single word that appears on an online casino site, whether it be terms and conditions, small print at the bottom of pages, or other information.
It can take long time to read everything, and often the language can be intentionally complicated to follow, but there is no price that can be put on staying secure when spending money online, so make sure you take every necessary precaution and read every word before you make a single deposit at any site.
A lot of the precautions one needs to take when it comes to staying safe online is based on common sense, but there are some clever people out there who are always looking for new ways to separate people from their money, so the most important thing is to never get too comfortable in your own knowledge, always research, always read, and every time you change to a new site, go through all of the above steps again, because the more careful you are, the safer the money will be, and you will be able to enjoy online casino play without fear of the risks that may be included within it.