Player Protection At Online Casinos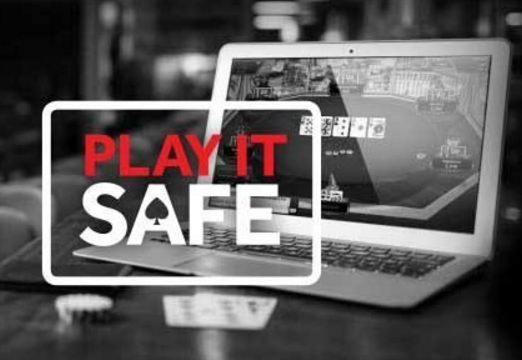 There was a point when the online gambling industry, arguably deservedly, was seen as a looser and less regulated form of gambling, which in turn led to doubts about security and player protection when gambling online.
However, in the 20 plus years since online gambling came into the world, a great deal has changed, and no longer are people left alone in the wilderness to deal with their own problems and issues.
The most important group to protect for any company working within the gambling industry are addicts and the vulnerable, and again, for a long time online gambling was considered to be an industry that did not take these issues anywhere near seriously enough.
These days though, gambling addiction is taken incredibly seriously by the online gambling world, due to regulators such as the UK Gambling Commission (UKGC) who have put regulations in place to protect players when they are gambling online.
The big changes
There have been many defining moments when it comes to regulation and player protection within online gambling, the UKGC took their first steps to creating thorough regulation of the industry back in 2005, but it was in 2014 that the biggest changes were made.
In November 2014, the UKGC enforced a rule which stated that all online casinos that operate within the UK, regardless of where they are based, must be officially licensed and regulated by a UK regulator.
This move was made to counteract the plethora of online and land based casino operators which had moved their servers offshore to avoid tax and legislation enforced by the UK.
This change had created a far more dangerous world for those who enjoy online casino play, as many operators could not be held to account for players in the UK, for example, due to them not being regulated by UK aw.
The changes implemented by the UKGC ensured that this would no longer be a problem, in what was, without argument, the most important change for online casino players in the UK>
With their increased sway over regulation of online casinos, and a new CEO, Sarah Harrison, who has taken a tough stance when it comes to the protection of players in the UK, the face of online gambling, especially when it comes to security, has been changed forever.
Protection of addicts and problem gamblers
The most vulnerable players in the gambling community as a whole, are those who already have issues with, or a susceptibility to problem gambling and gambling addiction.
The online gambling industry put these players in a far more vulnerable situation by allowing constant access, 24/7, to a host of different gambling options without the ability to regulate individual players.
Many players who suffer with gambling addiction are looking for help and ways to step away, but for a long time, this was not given by the online gambling world, at least not to the extent necessary, but again, this has changed substantially over recent years.
Between 2015 and 2016, the UKGC implemented several regulations designed to assist those with gambling addictions. Perhaps the most important addition was cooling off periods and self-exclusion.
Such options have always been available at online casinos, but without a legal ruling to state it was necessary, they were often, intentionally or otherwise, hidden away, so players had to actively search through a site to find these options, something which is very capable of leading to players not doing so.
The UKGC, in November 2015, implemented reality checks, a regulation which states that every casino must ask players, after a certain period of play, whether they would like to continue. From that point onwards, the ability to access information on cooling off periods, and opt for self-exclusion for a set time limit, must be made clear, simple, and easy to find.
This addition creates a situation in which players must consider the amount that they are playing on a regular basis, something that has proven to make a huge difference to those with compulsive gambling issues.
Casino implemented changes
To claim that the UKGC has been working alone to regulate casinos with no help from the operators themselves would be entirely unfair, because some online casinos and operators have made clear commitments to making changes, and to aiding those who may be vulnerable to problem gambling.
Reality checks are a great step forward, but they will only block a player on a casino to casino basis, which may not be sufficient for some, as it is then possible to simply open an account with another casino.
This is where new software such as Betfilter comes in. Betfilter is a piece of software that a player can install on their computer, which recognises all gambling software accessed through that computer, be that the accessing of an online casino site, or casino software that has been downloaded to the computer itself.
Once a player has installed Betfilter on their computer, it can then not be removed without a total reformatting of the device, meaning that it cannot be turned off easily, which can be of great assistance to problem gamblers.
Such software has been available for a while, but up to this point it has always come at a financial cost, however, companied like Unibet are leading from the front in the effort to change this, offering a free year-long subscription to Betfilter on sign up with the site. This is offered without any need to deposit or play at the site, a player simply needs to sign up to the site, and then use the code they are given to get a free copy of Betfilter with a year-long subscription.
With UKGC warnings stating that regulations will be increased against casinos who are not making active efforts to protect players and take a responsibility to the welfare of their customers, one can assume that more casinos will be following suit and implementing ways to protect the most vulnerable in the online casino playing community.
Unified complaints system
Of course, it is not exclusively problem gamblers who have been vulnerable in the past when it comes to online gambling, as a lack of regulation has often meant that players who had complaints about aspects of a casino site were unable to do much, as they did not always have the protection of a regulator based in their country.
The increased regulatory power of the UKGC has made a huge difference to this, but more needed to be done, and in February 2016, this happened, with the introduction of the European Online Dispute Resolution Platform (ODR).
Essentially, the ODR is a platform through which all consumer complaints from within the EU must travel.
It is at this point unknown what effect Brexit will have on UK players when it comes to the ODR, but for the time being at least, UK and other EU based players have the freedom to make complaints without them being dealt with directly by the company they are complaining against, allowing for a fair and unbiased resolution to an issue.
All remote and land-based companies are now obligated to document all customer complaints using the ODR, and to give the details of the ODR to the customer so they are able to use the system themselves.
This has already made a huge difference since its inception, as it has taken the power away from companies that have control over the money of a player, and put it into the hands of an unpartisan platform.
New tests on game software
Another change that the UKGC has made to change the way that the online casino world works, is by entirely changing the way that game software is tested.
Due to the rapid rate at which much game software is updated, the UKGC have put themselves in a position where they can continually test games to ensure that fairness levels are not altered by changes or updates to software when it comes to pay-outs and return to player (RTP).
When it came to setting these regulations, the UKGC took the rare, but widely well-received step of asking players for their input, for thoughts and ideas that may assists in the development of a system for testing the fairness of games.
Where are we now, and what's next?
It is fair to say that the online casino world has come a long way in the last few years. It could, perhaps fairly, be claimed that it took far too long for these steps to be made, but now regulation is at the same level as the technology behind online casino software.
It will of course be necessary for these evolutions to continue, the online gambling industry is one of the biggest and fastest growing in the world, and every time technology takes a step forward, regulations must be there with it. This means that we can all expect a great many more changed to be made over the following years, but for the time being, the online gambling world has never been a safer place to play.
Gambling addicts and problem gamblers are more protected than ever before, and those with complaints now have the freedom to make them without fear of being ignored by the companies who they are complaining about.
It was undoubtedly true that, once upon a time, the online gambling world was a treacherous place to play, but this is no longer the case, and it certainly looks like it's staying that way.