Major Gambling Laws and Regulations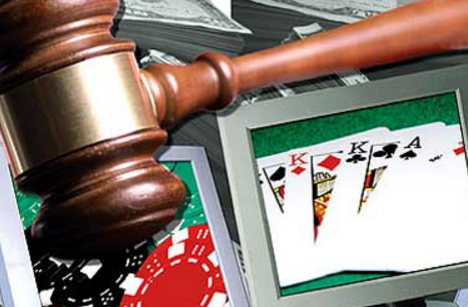 The laws that surround gambling are different in the majority of countries, ranging from simple for or against laws in some nations, to complex regulations favoured by other governments. Every major government in the world has regulations surrounding gambling, but the differences between them make these national laws legitimate opposites in many cases.
US Gambling Laws
There have been several law changes in different countries that have been vital in changing the face of gambling both online and in land based venues.
Arguably the law change with the biggest impact on the industry was the Unlawful Internet Gambling Enforcement Act of 2006 (UIGEA) implemented in the United States over a decade ago.
Although this law does not ban online gambling outright, it does make it illegal to transfer funds to online gambling sites, essentially accomplishing exactly that in everything but name.
This law has been shown to be subject to interpretation in some cases, for example, online poker is not illegal in the United States, neither is the transferring of funds to poker specific websites, because poker is classed as a game of skill.
The official ruling was made in New York, which ruled that poker is primarily dependent on skill, not on chance, making it less of a gambling based game, and more of a sport.
This seemingly minor ruling has had a huge impact, with online poker players going on to win major competitions, and poker play in the US becoming incredibly prolific very quickly, something that would have been impossible under UIGEA had the New York ruling not occurred.
Another game that is seen as a game of skill more than chance is Daily Fantasy sports, and since essentially being invited to take advantage of the gap in the market left by UIGEA (the law legalised Fantasy Sports.)
It is doubtful that those behind the law foresaw the massive and almost immediate rise that Fantasy Sports would take as a result, turning from a hobby game to a billion-dollar industry (FanDuel and DraftKings, the two biggest Fantasy Sports company, are both worth in excess of $1 billion and rising.)
The problem with Fantasy Sports is that it has become something of a rigged system, with a few 'sharks' with the tools and finances to do so, cornering the profits and leaving success in Fantasy Sports as one of the least likely eventualities in the iGaming world (according to the Sports Business Journal in 2015, during a three-month measured period, only 1.3% of players made profit, while Krejcik of Eilers Research in the same year surveyed almost 1,500 players, finding that 70% of them were operating at a loss).
Due to the UIGEA, the US has been missing out on an industry that is making its Canadian cousins in excess of $15 billion a year. There is a definite impression that this is changing however, with Nevada, Delaware, and New Jersey being amongst the US states to have partially or entirely legalised online gambling in recent years.
However, the Trump administration is rumoured to be against the legalisation of online gambling, so this may change in the near future.
Despite the severe limitations that are placed on online gambling in the US, the market is still the second largest in the world, behind China, the $21 billion worth of revenue that the US brought in from online gambling in 2015 was more than seven times that of the UK in the same period.
UK Gambling Laws
Another law change that had a big impact on the gambling world was the UK Gambling Act 2005. The act's main aim was to take the authority for licensed gambling away from magistrates' courts and into the hands of local authorities.
The act was designed to stop the connection between gambling and crime, and push the ideas of fair and open gambling, and the protection of addicts, children, and other vulnerable prospective customers as priorities.
Initially, the act was met with controversy due to its plan to open eight "super casinos", a compromise was later made which reduced the number to one, and after a bidding war was won by the city of Manchester, Gordon Brown became Prime Minister of the UK and cancelled the plan.
In 2014, the Gambling (Licensing and Advertising) Act was brought in, changing much of the regulation set out by the 2005 act.
The main subject matter for this law was remote gambling, specifically online gambling. Prior to the 2014 Act, remote operators only needed a licence if they had at least one piece of remote gambling equipment located in the UK. This meant that remote gambling operators who kept all their equipment offshore were not necessitated to gain a license, and were not regulated by the UK Gambling Commission (UKGC).
The 2014 Act changed the regulation from point of supply to point of consumption, meaning that if a remote gambling operators facilities are used in the UK at all, that company needs to be licensed and regulated by the UKGC. Remote operators are also now liable to pay 15% of their UK generated profits as remote gaming duty.
This Act made a huge impact, as only around 15% of remote gambling operators which operated in the UK had previously owned UKGC licenses.
The final large change made by this act was to state that only operators who held a UKGC license could advertise in the UK, making it difficult to market to a UK audience without a license from the UKGC.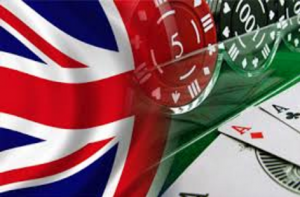 Gibraltar Gambling Laws
Being a UK territory, remote gambling in Gibraltar is governed by the same 2005 Act that it is in Great Britain. However, Gibraltar is very attached to the gambling world, predominantly due to its low corporation taxes.
Remote and land based gambling in Gibraltar is regulated by the Gibraltar Betting and Gaming Association, which is known to be a difficult regulatory body to obtain a license from. However, those who have obtained licenses have helped turn this small island into a hub of the international gaming world.
There is a caveat to the situation in Gibraltar though, and it's Brexit. With Britain leaving the EU, Gibraltar will also leave as a result, meaning that the 'rock' will no longer be able to take advantage of EU gambling laws, and may also lose access to the single market, something which has clearly caused heads to turn and nerves to rattle a little amongst the gambling companies based there.
Malta Gambling Laws
One place that looks to benefit from the troubles that may ensue in Gibraltar, is another small EU island, Malta, where it is rumoured many Gibraltar based companies may go if the worst case scenario comes to fruition post Brexit.
Malta is already the chosen home of many gambling companies, due to having corporation taxes that rival Gibraltar in terms of being minimal in comparison to most other countries.
The Malta Gaming Authority (MGA) is the regulatory body in Malta, and both land based and online gambling are legal and regulated by the MGA.
Online gambling licenses from Malta are seen as among the best in the world, and are white listed by the UKGC, a sign of trustworthiness. With a Maltese license acting as an international gambling license, allowing casinos licensed by the MGA to accept players from all over the world.
Malta houses many of the biggest names in online gambling, and if things in Gibraltar go as they may, then this may increase steeply in the coming years.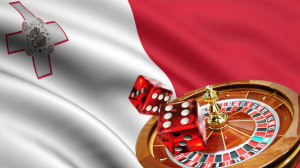 Other Important Gambling Laws
Some countries have needed to implement product specific laws due to the popularity of certain industries, for example, Ireland has the Horses and Greyhound Racing Act of 2001.
Another act in Ireland that had an impact was the Betting (Amendment) Act 2015, which updated the previous bill, the Betting Act 1931 which, obviously, did not account for online gambling.
The main point of the law is licensing, requiring all remote betting operators to apply for, and hold an Irish Government license for remote gambling, this licence has an initial €10,000 fee, and this is followed by revenue dependent fees going forwards.
Where many laws and regulations surrounding online gambling have been in action for several years, other countries have made drastic changes more recently. For example, in March of 2017, the Australian Senate gave its approval to several amendments to online gambling laws within the country. The Interactive Gambling Amendment Bill 2016, included important legislation for online gambling, as it banned all internet gaming activities that were not given new national codes of authorisation, this included online poker, which is both now banned in the country.
Changes were also made to online sports betting, which remains legal in principle, although all forms of in-play betting are now banned under the law change.
It is assumed that these changes will cause something of a mass exodus of gambling companies from the country, something that has already begun with Vera & John being the first big name to announce its departure, followed by 888 Poker, with PokerStars and others making their intentions to leave clear.
When it comes to Europe, one of the countries in which online gambling is most popular is Sweden. Sweden has a long and storied history with gambling, with it being claimed that King Olaf of Sweden decided a territorial dispute with a game of dice in 1020.
In the more modern world, online and land based gambling are both legal and immensely popular in Sweden. As in many other countries, a license is necessary, but this special license is notoriously difficult to get, with only the state-backed Svenska Spel holding one.
This monopoly on online gambling in Sweden has been challenged through the courts on several occasions, with many suggesting that the situation directly violates the EU's laws on competition.
The government of Sweden refuses to budge from its position, and, in something of a rare occurrence with cases of this nature, the European Court of Justice has repeatedly ruled in favour of the Swedish government.
This does not look to remain for long, however, as in 2014, the European Commission noted its dissatisfaction with Sweden's lack of compliance with EU law.
Sweden still refuses to move, and recently, in March 2017, an appeal by Trannell Intertnational Ltd that it had been unfairly refused a license to operate in the horse race sports betting market was unfairly refused, was rejected by the Supreme Administrative Court of Sweden.
What's Next?
As the online gambling industry continues to both grow and evolve at a rapid rate, it will be continuously necessary for nations to update their laws and regulations to match changes within the industry.
This means that it is worth keeping an eye on laws and regulations in your area, because they may change at any point due to changes even within government, or within the gambling market itself.