Most Popular Online Casino Games To Play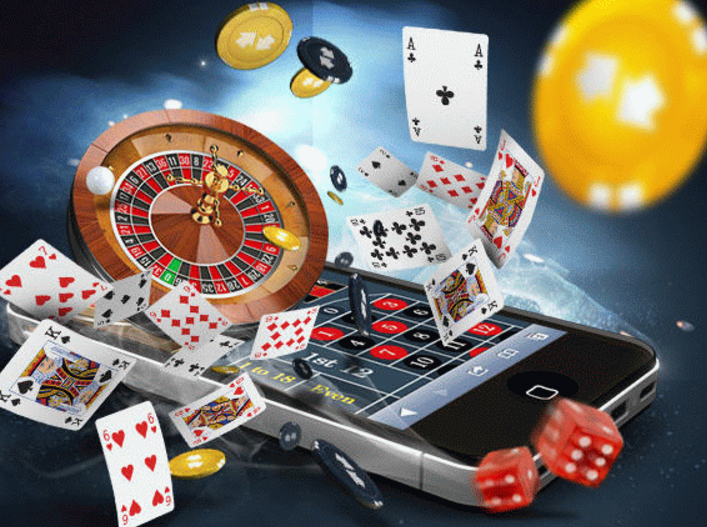 Whether you are a fan of online or land-based casinos, there are game types that have always enjoyed, and continue to enjoy, immense popularity across the casino world.
Land-based casinos have been popular with players for a very long time, but the online casino world is a much more recent addition, having only come to life in the mid-90s. Still, in the relatively short time that online gambling has been around, it has become one of the biggest and fastest growing markets on the entire of the internet, which is no small accomplishment in a world that basically has everything in it!
When it comes to online gaming, it is sometimes hard to find a site that offers a decent selection of them all, and also the world of online casinos opens up other popular forms of gaming, scratch cards for example, which prove popular with instant win fans, you will also find several online casinos that also offer sports betting options.
However, for the most part, there are a few game types that dominate the online market, as they do with the land based casino world, here is a little introduction to each.
Slot Games
If you are a fan of land-based gambling, you may have had many an experience with slot machines, in casinos, betting shops, bars and pubs, and various other venues. For a long time, slot machines were predominantly on one concept, three reels, images of fruit, and a jackpot to be aimed at.
However, the online casino world has changed the way that slot games are played, and that has bled over to the offline world too. With the popularity of slot machines growing at an almost alarming rate, the demand for increasingly unique and creative games has put a lot of pressure on companies, but sometimes pressure makes diamonds, and developers like NetEnt, Playtech, and Microgaming have really come into their own.
The evolution of slot games has been impossible to not watch and experience for online players, and with the introduction of virtual reality now on the scene thanks to NetEnt's announcement of their first VR slot, a virtual reality version of Gonzo's Quest, the excitement around slot games is growing even more.
These days slot games normally have five-reels, and a host of different bonuses, these often include free spins features, where landing a few scatter symbols (usually) gives you a set number of free spins, often with increased multipliers and extra wilds, sometimes even stacked wilds, on the reels to set up the possibility of bigger wins.
Many of the most popular slot games are those based on TV and film, for example Deal or No Deal, Game of Thrones, and Lord of the Rings have all enjoyed great success.
However, this changed a little not long ago, when Playtech lost the rights to the Marvel franchise, what spelt the end for their immensely popular Marvel slots series, leaving them needing a replacement. The replacement that Playtech developed was the Age of Gods series, based on Greek mythology, which has really resonated with the slot playing community.
Other developers, such as NetEnt, have also veered away from theming slots on culturally popular programs or films, instead opting to develop their own themes, something that seems to be happening more and more.
Roulette
If you ask a person who knows little to nothing about the casino world, online or offline, the first game they will reference is probably roulette.
Still one of the most popular casino games in the world, roulette now comes in a few different forms, but they are all based very much on a similar concept.
Basically, you make a bet based on the number or the colour (red or black) that you think the ball will land on. The wheel is then spun, and a small silver ball is spun around the wheel in the opposite direction, the wheel slows, the ball lands somewhere, and if where it lands corresponds with your bet, then you win. Obviously, it is easier to guess between red or black than it is to pick a number, and the rewards will reflect that, with more to be won if you manage to guess the number right.
Roulette is a game that is often popular with players who are new to the world of casinos, because it is easy to understand, and based far more than luck than it is on skill or judgment, meaning it's pretty much impossible to be 'good' at it, players with fifty years' experience, and those playing roulette for the first time, have the same chances of winning.
Tactical or strategic betting is popular with roulette players, with some choosing to bet in several places, in the hope that one or two will come in, resulting in a big win that offers a profit on the initial outlay, but this strategy can backfire badly and lead to some painful losses.
There are, as stated, varieties within roulette play, and many online casinos will offer all of these, so you can get a sense of what one is right for you.
Poker
If roulette is a game of chance over skill, then poker is arguably the opposite. Poker is considered a skill game to such an extent that online poker is legal in many places that online gambling is not, such as the majority of US states.
Poker comes in many forms, but Texas Hold'em has been one of the most popular for a while, this is partly due to it probably being the most spectator friendly form of poker, making it the variation of choice for televised poker tournaments.
Poker is a game that can be learnt very quickly, due to having simple rules and an easy to follow list of winning hands, however, lifetime poker players will be quick to tell you that although you may learn it fast, it can take a lifetime to master!
Blackjack
Blackjack is the most played casino game in the world, despite the rising popularity of slot games both online and offline, nothing comes close to Blackjack when it comes to the number of players who take part every day.
This is partly due to the one on one nature of Blackjack. No matter how many people are sitting at the table (whether it be a real table in a land-based casino, or a virtual table in an online casino) the game is between you and the dealer, and all you need to do is to be the closest to 21 without going over it.
You will be given two cards to start with, and you can add as many as you like, but if you go over 21 you will 'bust' and immediately lose, so there is a high level of risk that increased with each extra card you are given.
All numbered cards are worth their stated value in Blackjack, with royal face cards being worth 10, and aces being worth 1 or 11 depending on what you need.
Bingo
For a long time, bingo would not have been included in a list of popular casino games, and in land-based casinos it still wouldn't be, although many companies, such as Gala, have enjoyed success in both markets.
But, when it comes to online casinos, bingo is starting to become a bigger part of the market. Online bingo sites have been around for as long as online casinos, and have enjoyed a huge level of popularity, but the love of fun focused play and chat rooms where bingo players can talk to each other made it feel very different to casino play for the most part.
But as bingo has grown in popularity, more and more casinos have started to offer at least one or two bingo games, normally there are more limited options for bingo players at online casinos than there are for slots lovers, for example, but considering how recently there were no options for bingo players at all, it is easy to assume that this may change in the future.
Bingo is another game based essentially on chance alone, you get a card with numbers on it, numbered balls are drawn, and if you match all the numbers on your card before anyone else, or match one or two lines, to the numbers on the balls that are drawn, then you win.
Bingo is a gentle, slow paced game that is popular amongst those who may find other online casino games too fast-paced and intense, or those who are just looking to take a break between roulette or poker games.
There are other games that are creeping in the shadows of the giants listed above, as stated earlier, scratch cards are becoming popular at online casinos, as is keno, and some virtual sports titles, but it is going to take a lot to knock the big names off their perch, and time will tell as to whether even bingo can fully ingratiate itself to the online casino audience, or if the big boys, slot machines, poker, roulette, and blackjack, will continue to dominate the market for many years to come.