GambleAware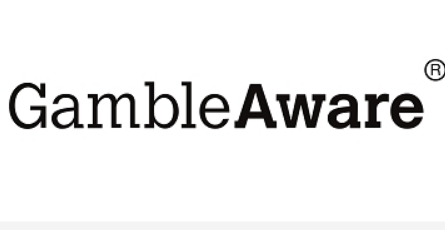 The protection of vulnerable gamblers is the single most important part of the online casino industry, and although it may have seemed for a while that many companies involved with the industry did not act accordingly, this is something that has noticeably started to change as of late.
The UK Gambling Commission (UKGC) is one of many regulatory bodies leading the charge, and charges against various operators who were seen to not be protecting vulnerable gamblers have proven the seriousness with which the UKGC takes the issue.
Many other regulators, operators, and iGaming companies have jumped on board with prioritising the protection of players, but such efforts would be for nothing if it wasn't for charities such as GambleAware.
One of the most important names in the gambling industry, GambleAware is an independent charity which funds education, research, and treatment with the aim of minimising the damage caused by gambling-related issues in the UK.
About GambleAware
GambleAware do not provide services themselves, instead they act as a commissioning body which offers grants to organisations which are looking to progress the way in which vulnerable gamblers are protected within the gambling industry as a whole, and especially in the iGaming world, which was fairly unregulated until recently.
The tide is definitely changing, and this is especially apparent in the UK. Alongside the UKGC, GambleAware can claim a lot of responsibility for that.
The aim of the charity is to expand the general understanding of the perils of gambling, and gambling-related harm as an issue of public health. GambleAware prides itself on its focus to get quick support, assistance, and treatment to those who need it, and they have proved their ability to do this on multiple occasions.
GambleAware cannot function as it intends without large donations, which is expects from those who profit from the gambling industry, on the understanding that if you reap the rewards of an industry, you must also focus on supporting those within the industry who need it, and especially those who suffer from issues as a direct result of iGaming, and therefore indirectly via the companies themselves.
The charity needs a minimum of £10 million per year in order to ensure it can deliver the services it feels necessary, In the year leading up to March (2017), GambleAware spent nearly £8 million, with 19% of that going towards research, and the remaining 81% being spent on education and treatment.
Funding Priorities
The funding priorities of GambleAware are guided by the national strategy set out by the Responsible Gaming Strategy Board (RGSB), which works closely with GambleAware, as does the UKGC, which openly (and loudly) endorses GambleAware's actions and strategies.
The Commission Plan (mentioned in more detail below) is created collaboratively with the RGSB and the UKGC, with the three organisations working hand in hand to ensure the most support and help possible is offered to those who need it.
This deal between the three is set out within an "assurance and governance framework) which has been agreed upon by GambleAware, the UKGC, and the RGSB which is founded upon the concepts of openness and transparency, as well as a mutual determination to deliver results and not just promises. This framework was made public in August of 2012 and can easily be found online.
Commissioning Plan
GambleAware is intent to prove that it is not just empty promises and good intentions, and as such, they recently published their Commissioning Plan, which sets out their intention over the next two years.
The plan includes extending the range of services and organisations that it funds and supports, including those which focus on increasing public awareness, early prevention and relapse prevention, particularly amongst the young, and continuing the focus on education and treatment.
The Commission Plan also states GambleAware intention to work more with organisations that provide, or are looking to provide online self-help, as well as initiatives which focus on mutual assistance and aid.
When developing this Commissioning Plan, the charity set out its plans to confirm and prove itself as a wholly independent, industry-funded charity which has both credibility and trust within the industry and beyond.
The ways that the charity has ensured this happens is by appointing independent trustees with no financial interests within the iGaming industry, inviting the RGSB and the UKGC, as well as the UK Government to sit in on board and committee meetings, and publishing open and comprehensive details of how funds will be distributed each year, with guidance from the RGSB and endorsement from the UKGC.
GambleAware also ensures all research is commissioned by an independent research and evaluation body, with consultation with the RGSB, as well as seeking advice from external experts, alongside the RGSB.
Does it Work?
It is all well and good to have the best of intentions, and impressive plans to ensure they are executed, but the results will always be the proof of the effectiveness of a plan, and GambleAware certainly seems to be getting those.
The three companies that are defined by their support of vulnerable gamblers in the UK scene (GambleAware, the RGSB, and the UKGC) have shown their commitment to the cause, in the case of the UKGC, this has mainly been accomplished by the charges suffered by operators mentioned above, as well as CEO Sarah Harrison stating in no uncertain terms that those seen to not be doing everything they can to assist vulnerable gamblers will be punished, and punished harshly.
This was evidenced by a 2017 issue with 888 Holdings, who suffered a glitch in their system that allowed players who had opted for self-exclusion to be able to play at 888's bingo site. This was an oversight on 888's part and there has been no suggestion, from the UKGC or anyone else, that it was in any way intentional. However, the issue was not noticed until millions of pounds had been spent by those who had excluded themselves, and a fine of nearly £8 million to 888 made it very clear that the UKGC will back up its promises to punish those who do not always protect vulnerable players.
GambleAware and the RGSB's collaboration has also bore fruit, with numerous vulnerable players having been assisted by organisations that the charity funds, as well as the education of players and companies, and the treatment of players, proving very effective.
It is still early days for GambleAware, and as the industry starts to take the issue of gambling-related harm increasingly seriously, we can expect more successes to come, and, one hopes, a number of similar charities being formed in other countries, so that the protection of vulnerable gamblers becomes a global priority.
What to Do if You are Worried About Your Gambling Habits
Gambling can be addictive, and gambling addiction shares many similarities with other addictions. The main similarity is that acceptance is the first step towards recover, so if you are worried about the amount of money or time (or both) that you are investing in gambling, you have already taken that first step.
If you are concerned about yourself, the first thing to do is to talk to those around you, sharing your situation can help you contextualise it.
If you are concerned about a loved one, then it is important to talk to them about your worries, and try and convince them to get help.
Help comes in many forms, but GambleAware is an excellent place to start. Through the charity, you will find links and suggestions to various organisations who can offer help, advice, and support. It is not an easy journey, but having people around you to support you who have experience in dealing with problem gamblers can increase the chances of recovery by a huge degree.
Self-Exclusion
All online casinos should offer a self-exclusion service, and whereas these could have, once upon a time, been difficult to find, they are now made to be very accessible from the site's homepage. If you visit a site that doesn't have a clearly labelled self-exclusion option, it is a site worth avoiding.
Self-exclusion means that you can stop your access to an online casino for a set amount of time, this will also stop you from receiving any marketing e-mails or messages from the casino that may cause resistance to be tougher.
GambleAware is a sign of the changing times, a charity that focuses solely on the protection of vulnerable gamblers, with no eye on profits, and is supported by organisations and regulatory bodies that have a huge amount of sway, and, in the case of the UKGC and others, power, that allow them to assist GambleAware in accomplishing its mission.
Gambling will always carry risks, but with organisations like GambleAware working tirelessly to aid those who fall victim to these risks, they will, one assumes and hopes, become increasingly rare, and we can expect more operators and companies to come on board either because it's the right thing to do on a moral level, or because the industry is moving that way, and those left behind will ultimately lose out.