Gambling Addiction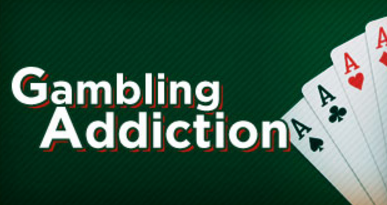 The rapid growth of the online gambling industry since its inception in the mid-90s has led to many positives, for the economy, for iGaming companies, and for players who have more choice now than ever before when it comes to what, where, and how to play.
However, the rise of the industry has not been without concerns, and one of the most important issues for companies that operate within the online and land based gambling industries to be aware of, is addiction.
Gambling addiction can be an incredibly difficult and damaging problem, those who suffer can feel incapable of controlling their impulse to gamble, and this can lead to financial and personal difficulties that can cause emotional pain to addicts, and to those close to them.
Gambling addiction is more common than many realise. In 2013, Scientific American stated that gambling impacts the lives of some 20 million Americans in some way, with around 2 million Americans suffering from a gambling addiction.
What is Gambling Addiction?
Gambling addiction is placed in the same category as many substance-related disorders in the Diagnostic and Statistical Manual of Mental Disorders (DSM-5). This categorisation is due to gambling addiction having a similar impact on the reward centres of the brain as those experienced by those addicted to substances.
Criteria include a failure to decrease or cease gambling, despite an active desire to do so, lying or deceiving in order to attempt to hide the addiction and the extent of a gambling habit, and adverse effects on personal life, including career and relationships.
Although many use the term gambling addiction, Gamblers Anonymous prefers the term compulsive gambling, and views it in a way that many addictions are viewed, as a progressive illness, something that can be controlled, but cannot be cured.
Gamblers Anonymous also state that compulsive gambling can be overcome, but only with a commitment to acceptance and abstinence, leading to recovery.
The angles of the DSM-5 and Gamblers Anonymous may differ when it comes to phrasing and certain details of their separate definition, but they agree on the main definition, that gambling addiction, or compulsive gambling, is something that causes an urge to gamble despite the negative effects that it may cause on a sufferer's life.
Types of Gambling Addicts
The Arizona Council on Compulsive Gambling in the US claims that there are two types of compulsive gambler. This may be a little too unspecific, and not consider the details that can differ from person to person, but they are a good starting point when it comes to understand gambling addiction.
Action Gamblers – Action Gamblers are those who hide their self-esteem issues behind overly loud, brash, energetic, and often manipulative behaviour, using this overconfidence to mask their issues.
Action Gamblers often start gambling young, and the transition into addiction may not happen immediately, it can build slowly over decades, which can make it very difficult to spot.
Action Gamblers are more likely to gamble on games of skill, or perceived skill, than on games of chance, believing that they have a system that guarantees success.
Escape gamblers – Escape Gamblers are those who often turn to gambling in the wake of a tragic or traumatic event in their lives. These are people who have often led productive lives up until the point that addiction begins.
To Escape Gamblers, gambling becomes an outlet, a means of relief or escape from the trauma they are suffering from. Addictive behaviour will tend to develop far quicker in these people.
Escape Gamblers will tend to favour repetitive games that involve minimal thought, games of pure chance such as bingo or slot machines,
How to spot gambling addiction in yourself or others
Gambling is not necessarily problematic in and of itself, not everybody who enjoys gambling, even on a regular basis, runs the risk of addiction, many are able to keep a control on their spending and consider gambling to be nothing more than a hobby on which one never spends more money than one is able to.
It is the point that gambling begins to affect one negatively that it has become a problem, and this is not always easy to spot, especially if an addict or those around them are not aware of, or are not looking out for the signs.
If you, or somebody you know spends what you would consider a large amount of time gambling, then it is worth looking out for warning signs, which may include (but are not limited to) the following:
A noticeable increase in the time spent gambling
A noticeable increase in the level of risk taken while gambling
Feelings of elation, excitement, or relief during, prior to, or in the immediate aftermath of gambling
Lying or deceiving about one's gambling activities
"Throwing bad money after good" – Essentially attempting to make up for serious gambling losses through further gambling
Ignoring personal responsibilities such as career or family in favour of gambling
Increased levels of depression, anxiety, temper fluctuations, or other changes or escalations in mental health issues
Borrowing money from loved ones, or taking out high risk loans
Increased reliance on substances such as drugs and alcohol (often one addiction can become a gateway to another)
Restless or irritable behaviour when not gambling, whether this is enforced or simply between gambling sessions
Those who are likely to be more susceptible to gambling include (but are not limited to) the following:
Those with mental health issues such as depression or bipolar
Those with other addiction problems, such as substance abuse
Those whose parents have had issues with gambling
The most frequent group to develop issues with gambling are younger to middle aged males
If you recognise one or more of the above factors in yourself, then it is worth talking to somebody, and considering taking steps such as self-exclusion to get the problem under control. Do not leave an issue such as gambling addiction until it becomes severe, such things are always easier to deal with during the early stages.
If you recognise one or more of the above factors in somebody you are close to, take the time to talk to them about it, and suggest they follow the steps above.
How to discuss gambling addiction
Whether it is a problem that you are concerned that you may be suffering, or you are worried about the gambling habits of a loved one, it is not easy to talk about it. It's a very sensitive issue, but the importance of speaking about the issue cannot be overstated.
Whether you are talking to somebody about your issues or theirs, here are some points to keep in mind:
Research – Before embarking on such a conversation, take advantage of the reading material that is available, especially online. The more you understand about gambling addiction, its symptoms, and the different recovery options available, the better a conversation you can have.
Preparation – Timing is everything when it comes to such conversations. Make sure you pick the right time, such as after a gambling spree, and be willing and able to present evidence, such as bills that have been unpaid, missed days of work, noticeable changes in relationships, etc. Denial is an issue that affects many addicts, so it is necessary to try to take the possibility of denial off the table.
Assist, don't accuse – Gambling addiction is an illness, and like any other serious illness a loved one is suffering from, they need your help and support. Avoid putting blame on an addict, and if you have the problem, avoid putting blame on those around you, in both cases, also avoid accepting blame that is projected onto you. The most natural human defence mechanism is to look for somebody to blame, but that is not how these issues are resolved. Instead, focus on support, and on love.
Set boundaries – The desire to help a loved one in need is strong, and entirely understandable, but lines must be drawn. Refuse assistance you are incapable of giving, and, in all cases, try to refrain from offering monetary support of any kind. Financial support can lead the sufferer to assume that their problems will be fixed by others, which is not the way to separate from a gambling addiction.
Make a support network – Nobody should have to suffer alone, but at the same time, nobody should be solely responsible for supporting a sufferer. Make a network, or help your loved one to make a network, of people who can support in various ways, whether it be people who can talk, people who can accompany to appointments with doctors or counsellors, etc. The more people an addict has around them who are willing to help, the greater the chances of recovery, and the less likely it is that those who are supporting will start to be affected by the hard work necessary if one is a sole supporter.
Helpful tools to assist you
If you have doubts that you (or somebody close to you) are suffering from gambling addiction, there are several places you can go and people you can speak with, these include:
Gambling addiction helpline – Most countries have an official helpline which addicts, or those living with addicts, can call for anonymous, unbiased help, which is free in most cases.
Gam-Anon – Gam-Anon have assessment tools on their website that can help you to spot the warning signs of gambling addiction in yourself or in others
Brief Biosocial Gambling Screen – This three-item survey can help you know if you should seek help for problem gambling, it is based on the criteria of the edition prior to DSM-5 (DSM-IV).
Google – There are many resources available to assist you or a loved one when it comes to spotting and dealing with gambling addiction, if those listed above do not help you with your individual issues, then take the time to search online. Every addiction is different, what works for one person may not work for the next.
Treatment for Gambling Addiction
There are many avenues that one can go down when it comes to seeking treatment for gambling addiction. As stated previously, every addiction is different, and what works for somebody else may not work for you, so if you try one of these approaches and it does not have the desired effect, do not be disheartened, simply move on to the next approach until you find something that works for you.
Residential centres – This is perhaps the most extreme solution, for those who are very concerned about their issues. Often quite expensive, residential centres are places you live for a short term while receiving intense treatment and therapy.
Outpatient programs – Outpatient programs can also offer extensive and intensive treatment options, but in these cases, they are in places that you go to for regular appointments, while continuing to live at home.
Psychotherapy – Therapies and counselling of many forms have proven successful with gambling addicts, whether this is one on one counselling, support groups, cognitive behavioural therapy (CBT) or a variety of other possible psychotherapy treatments.
Medication – Medications that inhibit production of dopamine have proven successful in some cases, but ensure that you talk to a psychotherapist or other suitable professional about your options to make sure you understand possible side effects, etc. before you consider medication.
Gambling addiction can be damaging for you, and for those around you. If you are concerned that you or a loved one may be suffering from compulsive gambling issues, then it is advisable to immediately start a conversation, and seek support to aid in acceptance, abstinence, and recovery.