UK Gambling Commission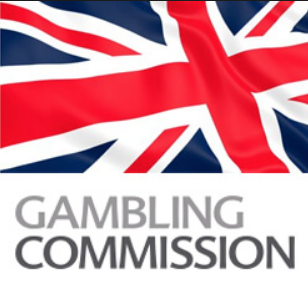 When it comes to picking a new online casino to play at, the one factor that is more important than all others, is the safety and security of you and your money while playing. You want to know that any money you deposit will be safe, and that any withdrawals of winnings or deposits you make will be paid quickly and in full.
There are a few ways you can check the trustworthiness of an online casino you intend to play at, we have unbiased and comprehensive reviews on this site that will give you a full rundown of the content of a site, and the history and reputation of those behind it.
Another important way to know whether a site can be trusted, is to check whether it has licenses from a trusted regulator, and one that means the site is licensed to operate in the jurisdiction that you are playing in.
Some regulators are more trusted than others, and perhaps the most respected of them all is the UK Gambling Commission (UKGC).
Why is Licensing Important?
Whenever you are spending money online, you need to know that your money is safe, and the gambling world is no different. As large parts of the industry are still self-regulated, there is a real risk if you are not careful, as there are always those looking to take advantage and make a quick buck.
That isn't to say this is true of all online casinos, in fact, the majority are trustworthy sites that offer a fair and safe gaming experience for players, the importance of licensing is to let players know when a site they are depositing money at is one of these trusted sites.
What do Regulators Do?
To get a license from a regulator such as the UKGC, which was set up under the Gambling Act 2005, and has required any operator intending to operate within the UK to hold a license since the introduction of the Gambling (Licensing and Advertising) Act 2014, the applicant is obligated to evidence that they have the funds to back up their operations, hold no criminal record, have experience in the industry that proves their ability to operate within the iGaming sector, and more.
Holding a license with the UKGC is only step one as well, as once an operator has a license with the regulator, they then need to be compliant with all license conditions set out by the commission.
An operator's license could be reviewed by the relevant commission if that regulator has reason to believe that a licence condition has been breached, if the regulator has sufficient reason to believe that the license holder or any connected party has been convicted of a relevant offence within Great Britain or while abroad, or if the commission has reason to believe that the licence holder may not be suitable to carry out the activities for which they are licensed.
A commission can also choose to carry out a review at their discretion, if they feel there is cause to do so.
What Does This Mean for Players?
An online casino holding a license which means they much be compliant with regulations is a safeguard for players, who can trust that the site they are playing at is safe and trustworthy, and that it will be immediately reviewed if there is any suggestion that this has stopped being the case.
A site holding a licence with the relevant regulator also means that players have the ability to complain directly to the commission, or to any watchdog that works with them, if they feel they have been treated unfairly at any point.
It can be very difficult to deal with if you feel like you or your money are not safe at an online casino, and you feel like you have no support or help.
By having a license with the relevant regulator, you have the support of that regulator and their associates, and if you are treated unfairly, they will work with you to fix the problem.
The UK Gambling Commission
As mentioned above, the UKGC was founded in 2005, and became essential to every operator who has any business in the UK from 2014, since that time, the UKGC has stepped up its efforts to ensure fair play and has been known to punish those who do not do so.
Upheld Complaints and Fines
There have been two recent examples of the UKGC coming down hard on operators who are seen to have broken the rules as of late.
False Narrative
The most recent example saw the company, along with the Advertising Standards Authority (ASA) come down hard on four operators, 888, Casumo, Ladbrokes, and Sky Vegas, after an affiliate advert using a false narrative that seemed to target vulnerable players was seen to direct players to these four sites.
The advert introduced a player called William, who it was said was £130,000 in debt and was forced to sell his wife to pay for his wife's medical bills. The story went on to talk about William almost having given up, before seeing an ad for Sky Vegas (a similar ad was also produced for the other three operators).
The advert said this of William, who is, obviously, an invented character:
"With little to no money to spend he admits he laughed and almost scrolled past it until he saw they were offering a promotion that would reward him with £10 free at the Jackpot 7 game, which at over £700,000 was too hard to pass up."
The advert ends with William winning "30 times his annual salary" with one spin and ending his debt issues.
Complaints were upheld by the ASA, and the UKGC are still considering the correct punishment for the operators in question.
888 Bingo and Self-Exclusion
Again 888 were involved in another big story this year, where players who had chosen to exclude themselves from all 888 sites were still able, due to a glitch in the system, to access 888 Bingo. This led to millions of pounds being spent by these players, one of whom stole money from their employer in order to fund their habit.
It has been generally accepted that there was no malice from 888 here, and that it was a glitch that caused the issue, but that did not alter the UKGC from coming down very hard on 888 due to the offence, with the company being fined close to £8 million, which covered the spend from all the excluded players, the stolen money from the aforementioned employer and their legal costs, and a donation to a relevant organisation who assist vulnerable gamers.
The Protection of Vulnerable Gamblers
As the two stories above show, the main priority of the UKGC in recent times has been the protection of vulnerable gamblers. Since Sarah Harrison took over as CEO, the protection of addicts and other players who have often been taken advantage of is of the utmost priority to the commission.
As the UKGC site states, the company "[has] a responsibility to measure and monitor the proportion of adults in the UK with gambling problems".
Working closely with the Department for Digital Culture, Media, and Sport (DCMS) and the Responsible Gambling Strategy Board (RGSB), the UKGC aim to ensure that research is carried out and continues to be carried out to make sure that problem gambling is fully understood, and that those operators who hide a license with the UKGC act in a way that is deemed by the commission to be socially responsible towards all their customers, and especially those at risk of problem gambling.
Research and education about problem gamblers, and treatment options for problem gamblers are all funded by the gambling industry, and any operator, including lotteries, who hold a license with the UKGC are required under the terms of their license to contribute towards this cause.
The UKGC website also has a list of ways to spot if you have a gambling problem, including spending more than you can afford, and losing interest in hobbies and spending time with those close to you.
There are also contact details on the site for those who can help problem gamblers, including the Gambleaware website (gambleaware.co.uk) and the National Gambling Helpline (Freephone 0808 8020 133). The full list of ways to identify the issues, and the contact details of those who can help can be found here.
Can Licensed Sites be Fully Trusted?
The truth of the matter is, no online casino will ever be 100% safe, hackers and those interested in scamming people online are becoming increasingly savvier, and are creating new and innovative ways to do so. While the UKGC can go a long way to prevent many of the issues that can arise in the online casino world, nothing is every completely safe, so it is necessary for players to stay vigilant at all times.
That being said, it is a very small number of companies who take advantage of players, and especially vulnerable players, and a stamp from the UKGC is definitely a good sign that you are far more likely to be safe than at an unlicensed and unregulated site.
So, if you are looking for a new online casino to play at, then there is no doubt that one that is licensed and regulated by the UKGC is one of the best choices available to you. There is a register of licensed casinos at the UKGC site, so you can search for the relevant site to ensure that a site that claims to hold a license, actually does. This register can be found here.