A Guide To Online Casino Security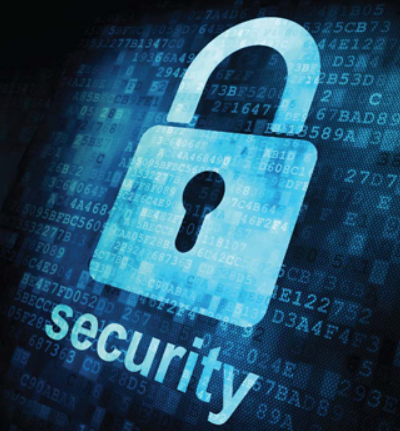 For those who spend their time playing online casino games, there are few things as important as security.
It isn't only about the peace of mind offered by knowing that you are protected when playing your favourite online casino games, it's also about knowing that your money is safe, and that you won't fall victim to the small number of operators who are not averse to conning unsuspecting players out of their money.
The online casino world has come a long way, and, while theft and fraud have never been rife, they are rarer now than they ever have been, with increased regulation and laws ensuring that players are safer than ever, but that doesn't mean there aren't still risks.
When you are spending money online, it is always essential to ensure that you and your money are safe and secure, and this is no different at online casinos.
This guide is here to help you take the necessary steps to protect yourself at all times, so you can enjoy your online casino experience without fear of danger or risk.
History
There have been some cases insecurity being compromised in the iGaming world, these have mainly involved hacking, which is still possible.
Distributed Denial of Service (DDoS) have been used multiple times by criminals to launch attacks on the casinos, a ransom is then demanded from the casino in order for the attack to be brought to a halt and operations to continue as before. Similar attacks have been undertaken on many different industries and institutions which handle money.
How to avoid it
The truth is, a casino can never be 100% safe from hackers, in the same way that any other industry that uses computerised systems cannot, hackers are always evolving their techniques to counteract security systems.
However, to ensure that you are at your safest while playing at online casinos, it is sensible to only play at casinos that have security certificates clearly displayed on their homepage. Secure Sockets Layer (SSL) certificates are handed out by companies such as Thawte, which guaranteed that all transactions and customer details are protected behind encryption.
Looking for an SSL certificate at a casino is a vital first step, but it is just that, a first step, and there are other things you must make sure are present to stay the safest you can.
Passwords
One of the easiest ways to stay secure online, every site should offer you the ability to choose your login details that includes a password, and extra security questions in case you ever forget your login details.
It is important that both the password and the extra security questions are private and personal to you, so that they are not known, and cannot be guessed, by anybody else.
It is also worth changing your password regularly, and keeping different passwords for different online accounts. To avoid forgetting these, try implementing a system that makes sense to you, but would be impossible for anyone else to crack.
Age Verification
It isn't only you who should be being careful when it comes to online security, the casino you are signing up to should be doing the same.
Therefore, every casino should be using age verification software, and you should be asked to provide verification of your age and ID before making your first deposit.
This ensures that not only are you of legal gambling age, but also that you are not making unlawful deposits, and neither is anyone else who is signed up to the site.
Licensing
This is one of the most important things to check when choosing whether to play at an online casino. Being licensed by a regulator such as the UK Gambling Commission (UKGC) means that the casino has to act within the regulations and guidelines of that regulator, and means that you have the ability to contact the regulator if they don't.
A regulator will always ensure that your personal details are secure, and work with independent auditors to guarantee that all games are fair.
RNGs and Testing
Your safety is not only at risk from outside factors, it is also necessary for you to know that the casino you are playing at is offering you a fair deal, this is why RNGS, and the testing of them, is vital.
RNG stands for Random Number Generator and it ensures that every spin of a slot, and every hit of the deal button in Blackjack, leads to a random result, so that the games are always fair.
As long as they are correctly implemented, RNGs will keep you protected while you play at online casinos. To make sure they are correctly implemented, third party auditors like eCOGRA will carry out regular tests to make sure that the RNGs are working as they should be, and the deck is not stacked against the player.
Restrictions and limits
Every online casino will have a limit on how much money you can withdraw or deposit in one go. This is partly to avoid problem gambling, but it is also to protect you if a site is hacked, to ensure that there is a level of control over how much of your money hackers have access to.
You can set these limits lower as well, so if you want to ensure no more than £20 can be paid in or deposited each month, this option should be available at all reputable casinos.
What You Can Do
Now you know what to look out for, and how to ensure a casino is safe, what can you do to help protect yourself?
Keep your account empty – It's a basic one, but also one of the most effective ways to keep yourself protected. The logic is simple, nobody can steal your money if your money isn't there. Therefore, make sure you regular empty your winnings out of your account. This has the secondary advantage of also ensuring you don't bet and lose all your winnings.
Be vigilant with your passwords – If you play at online casinos on your work computer, or any other public system, do not store your passwords, as this will give people easy access to your account.
Be paranoid – This is advice that is often given when it comes to keeping oneself protected, especially when spending money online. There are many, many resources, regulators, independent auditors, and more who check casinos, allowing you to be very picky about where you play. If the casino you're considering doesn't have a stellar reputation and all the necessary certification, find somewhere else to play.
Read reviews and other player's opinions – We have reviews for all your favourite (and least favourite) online casinos, so if you want to know anything about it, we are here to help. It can also be helpful to read and listen to what other players have to say about a casino. The more places you look for information about a casino, the more information you will gather.
How to Know if a Casino is Trustworthy
Due to all the factors mentioned above, it has never been easier to spot a trustworthy casino, and therefore to spot one that may be less than laudable.
Blacklists of casinos are relatively commonplace by this point, and any site that has slow withdrawal payouts, suspicious activity, slow or clunky games, or have been known to retract on promotional promises will find themselves there.
There are some things that you can look out for soon, for example, if a casino is licensed in your jurisdiction, the logo of the relative commission will be displayed on the page. If you want to be doubly sure, the commission will have a list of licensed sites on their own website.
Also look for auditing certificates, so you know that the games have been tested, and check the dates, to know that the certification is up-to-date, and the software can be trusted to be fair.
Another useful resource is the myriad of different high-profile award ceremonies that happen every year. If an online casino has been voted Casino of the Year, the chances are, it's a trustworthy place to play. Obviously, it is worth checking that the awards themselves are reliable, and that the award claimed was actually given, but if it was, you'll probably be okay.
Online casino play can be a great deal of fun as long as you always keep an eye on your safety and security. Whether that is always being sure that your gambling is under control, to going through any or all the above steps to check that both the casino you are playing at, and the game you are playing, can be trusted.
When it comes to keeping you and your money safe, you can never be too careful, so do everything you need to in order to be fully comfortable before parting with any of your money, and if after you've done the above, you're still not sure, don't be shy to take even more steps to guarantee you are always protected.