What Are Blacklisted Casino Sites?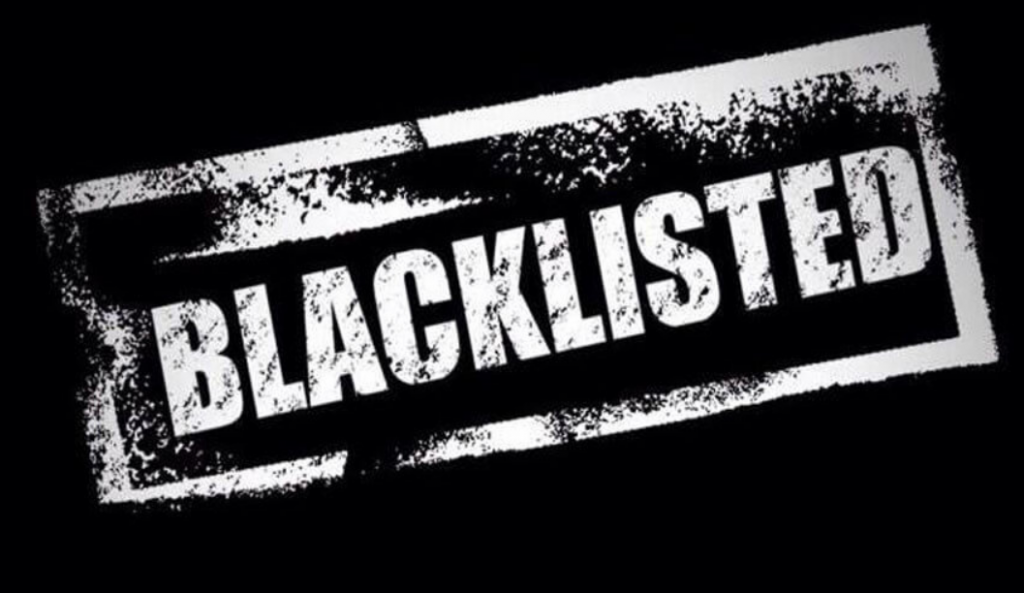 The online casino world can be a treacherous one. It must be said, that enhanced regulation and law changes in recent years have made it far harder for those rare companies who are looking to take advantage of unsuspecting players to do so, but it still happens, if only occasionally, and it is something that is worth being aware of.
Obviously, if you have a bad experience at an online casino, you will not visit that casino again, but there are ways you can discover the right sites to avoid without having to be personally affected by them.
A quick Google will often be enough, but opinions on most sites are mixed, and customer complaints are sometimes 100% true, and sometimes they are a little skewed to the advantage of the person complaining.
If you want a straight-up explanation of whether a site is to be trusted, or whether it is what is often referred to as a Rogue Casino, your best bet is to check out a casino blacklist like the one we offer.
Lists like ours are here to ensure that you do not have to go through the often deeply upsetting experience of being tricked or conned out of your money by an unscrupulous and untrustworthy casino site.
What is a Rogue Casino?
A Rogue Casino, which is also known as a Scam Casino, is a site that aims to rip off its customers. Instead of offering fair games that match regulatory standards, instead these sites look to take advantage of every player they can, as well as to gain every penny they can through various unethical practices.
The casino industry tends to find out about these sites very quickly, and affiliates and other associates will rush to disconnect from them so as not to be tarred by the same brush, but that does is not always enough to ensure that these Rogue Casino will disappear.
Such sites will try and get away with what they're doing for as long as they possibly can, making as much money as they can before getting caught.
It must be pointed out that these sites are very much in the minority. Most online casino sites follow the regulations set out by the license they hold in each jurisdiction they operate in, and offer fair games that use random number generators (RNGs) and clearly mark the return to player (RTP) of every game they have on offer.
However, even though Rogue Sites are rare, they can be incredibly damaging, affecting every aspect of a player's life, and lead them to be entirely put off the iGaming world as a whole.
That's why we make sure our blacklist is available to players, with a breakdown of why each site cannot be trusted.
Here are a few of the reasons that a site may find its way onto our blacklist.
Games
If you think of online casinos carrying out unethical practices, your first assumption may well be that these would revolve around the games. This is actually far less common than you may assume, but it does happen on occasion, with games sometimes being offered that are neither random nor fair, and therefore making it difficult, or even impossible for a player to win.
Games that are rigged against the player will often look like any other, sometimes they will even by bootleg versions of popular games that have been altered to go against the player.
When it comes to such scams, many online casinos will choose to use a lure, this will usually be in the free play options. Rogue Casinos will make the free play versions of their games very generous, to entice a player to spend real money while comfortable in the knowledge that they have tested the fairness of the game. Then the real money version will be considerably less giving with their payouts, leading to the player to lose their bet amount(s). If you find a freeplay version of a game is particularly easy to win on, it's worth checking the trustworthiness of the host casino.
Then there are games that are designed not to withhold winnings, but to directly cheat the player. Whereas the above problem will normally involve slots, this issue is more frequent with table and card games. Games like craps and blackjack can be rigged to avoid big payouts, or to payout less regularly than they are designed to. These tricks will often be found out quickly as there are experts who check the fairness of such games and will notice when the payout numbers are far enough away from the average to be statistically impossible. But it's still possible to get caught out by these games when they are rigged against players, it is, therefore, worth being very careful when playing them.
Customer service
There is a difference between a site which is not very good when it comes to customer service, and a site which actively makes an effort to work against the players interest.
Although both can be problematic for players, the first will not necessarily get a casino a place on a blacklist. However, there is a difference between one player getting bad service, and it being systemic throughout the history of a company, it is worth reading our review of an online casino site before playing at it, as if a casino has long-running issues with the customer service it offers to its players, then we will be sure to mention it.
The second type of site can be far more damaging, and will guarantee a casino a place on our blacklist.
Some customer service departments will outright lie to players, this can come in the form of enticing players to sign up to promotions that will not benefit them, and then dismissing, or flat-out ignoring issues and concerns attached to the terms and conditions of that promotion, or any other aspect of the site that a player may be uncomfortable with.
At other times, customer service department can be rude, and even hostile to players who attempt to discuss concerns with them, usually followed by a refusal to do anything to assist. Again, there is a difference between one bad apple, and a site that encourages its customer service department to act this way, but any experience this bad should be enough to cause a player to leave an online casino, or, in the case of blacklisted sites, not visit it in the first place.
Payments
When you are a player at an online casino, it is often difficult to know at one point you should start to distrust the payment options provided.
For example, some of the most trustworthy sites on the internet may not allow you to withdraw money instantly, with the site's processing time, and those of any middle men (financial institutions, for example) that they use often causing small delays. Casinos will also want to check and confirm the identity of the player, especially for large withdrawals. Although it is probably possible for these sites to speed up these transactions, taking a while to pay players the money they are owned is not an offence that puts a site on our blacklist.
However, there is a limit to this, and some blacklisted sites have been known to take anything up to months to pay players the money they are owed, which could be a sign that the operator is in financial trouble and is trying to avoid paying out for as long as is possible, or this could be the site attempting to pay out as little as possible in order to profit from players, even when the players have not made losses.
Then you have the worst examples, those sites which simply do not pay out. This lack of pay out will normally come with a steady stream of excuses and apologies, but none of them will get the player closer to the money that they are owed.
The latter group is normally inhabited by operators who can know long afford to operate their business, and there are signs to look out for here, if you are asked to deposit more money before you withdraw, if your withdrawal request is cancelled, or if identification or other documents are requested on several occasions (one may well be legitimate) then the chances are that this is an operator which is not willing, or in some cases, not able to pay out the money owed.
Others
The above are the main reasons that an online casino site will end up as part of our blacklist, but there are other issues that could lead them there as well.
In some cases, it is a case of intense marketing, when sites can inundate their customers with spam to a point that is not only annoying, but also dangerous as it could be seen as attempting to convince players to bet money that they simply don't have.
In other cases, sites have failed to care for vulnerable gamblers, this could be a case of not acting on activity that points to addictive behaviour, or failures to commit to their self-exclusion policy.
There are many reasons why a site could find its way to our blacklist, but it is important to point out that a very small percentage of them will. Most sites act as they are supposed to, and its important not to let the actions of a few tarnish your opinion of many, that's why our blacklist is here to ensure