10 Practical Tips For Responsible Online Gambling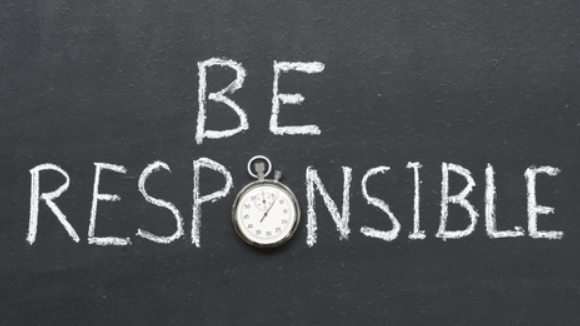 10 Practical Tips for Responsible Online Gambling by me, a real life gambler. I'm not an addict but I do love to gamble and especially online. Over the years I've come across tips and official advice, I've also seen the 'bad betty advertisements on TV. Honestly, that stuff just goes over my head sometimes. The advice is good that's offered but I have my own ways to stay in line and it works for me anyone I've shared my tips with.
I think the missing link between responsible gambling advice and tips is that it comes from people who perhaps don't actually gamble. It's just a bunch of people in an office that come up with ideas that think work.
So I want to put pen to paper, well fingers to keyboard and share some genuine, practical tips for responsible online gambling. Everyone is different so I think it's about working with who you are and not what you're supposed to do. So when reading through my article take onboard what applies to you and what you like the sound off. Managing yourself is key to happy and healthy gambling habits.
Write down the amount your willing to gamble, before you start playing
When you have something physical, it feels more real and less like numbers on a screen. For instance, think about what you want to gamble, say £40 that night/week and write it down on a piece of paper or sticky note and pop it on or by your laptop.
To help yourself stay super disciplined, buy some sticky notes, they're about £1. Then leave it by your laptop so you will never have the excuse of having no paper to hand to write down your gambling amount. Pop a pen there too, it helps with the ease of everything. Mentally you'll feel really good and controlled.
When you start off feeling controlled, that state of mind and feeling will continue. You want to avoid that moment of going a step too far.
Know that online gambling is entertainment not an investment
Set aside money you are ok with spending on entertainment and possibly not seeing again. Get out of your mind that 'if I spend £10 I could make £20'. You could make £20 but you may not, if you make money it's a happy bonus and not a given.
Gambling is so fun, so keep in mind it's my entertainment. Think to yourself, 'OK what don't I mind spending tonight?' Come up with a figure and stick to it.
If you went on a night out or a concert, you're like to spend £50-£150. You're not expecting to see that money again, let alone make money on top. You just accept that you're spending this amount of money for entertainment. Gambling is the same, it's entertainment so just keep that thought.
Remember you're gambling with real money and not numbers on a screen
This comes up a lot with anything online, whether it's donating to charities, which is incredibly nice but some people do over subscribe and find themselves vulnerable. To online shopping, especially shopping. When volunteering at the Citizens Advice Bureau this came up a lot. It's hard to think such a harmless activity can cause you so much financial distress. Well it can and it can happen within online gambling too. Gambling is a fun and entertaining activity so don't let it become something that causes you distress.
Just keep remembering that's money your playing with.
Have a set time everytime you gamble online
This helps to keep your behaviour and finances in line. Only ever gamble at the weekend and after 7pm for instance. We know gambling in the morning during a commute to work is popular, so stick with that, if that's what you do. Having set times you play will help with self discipline without you having to use every scrap of will power.
Over Christmas you definitely don't stick to your usual routine, but it takes a few days to realise how often you actually start to gamble online. After that period you can decided to cool off for the whole of January to completely lose the habit of gambling online so often.
So if you have an occasion or holiday which changes your usual routine, perhaps just write down the times you want to play so you keep yourself in check.
Utilise the 'timeout' function
Timeout is something you can do at all online casino sites. You can usually find this in the settings section. But if you're having trouble finding it, then just ask support, they're happy to help plus legally obligated.
Timeout really is a great function, think of it as a nice cool down period. You don't have to be a problem gambler to use this function so don't think you have to be in an extreme position to utilise it. The amount of time you can 'timeout' varies from casino to casino. Generally the least amount of time you can 'timeout' is 24 hours and the maximum is anywhere between 1 month and 6 months.
Personally, we would always opt to 'timeout' even if it was for up to 6 months over self-excluding. When you self-exclude, that's it. You will never be able to gamble at that online casino ever again. It also means you can't gamble at any other sites under the same license. But ultimately, do what's best for you.
Mention all wins and loses with your spouse or friend
A big habit online gamblers have is to only mention their wins and not their loses. Make sure you mention both, don't just talk about the good stuff. By openly mentioning all wins and loses, I think you have a more accurate view of you're gambling. If you only mention the wins and good stuff you will end up thinking gambling always pays when in reality it only sometimes pays.
It's not that you're being dishonest but you are painting a picture to yourself and others that doesn't quite match the reality.
Keep a record of wins and losses
Everytime you play write down the date, how much you deposited and your win or loss. Make a simple table to make it easier for yourself. It will look a bit like a bank statement and very clear.
For example:
| | | | |
| --- | --- | --- | --- |
| Date | Deposit | Win | Loss |
| 1/1/18 | £30 | £66 | |
| 8/1/18 | £30 | | -£30 |
| 15/1/18 | £0/play w winnings | | -£20 |
| 22/1/18 | £30 | £105 | |
You could put wins and losses in the same column but personally it's clearer to separate them. It's also easier to tot up the totals, as and when you want too.
Something you can do, is to play with your winnings, then you don't have to deposit again. But some people find it easier to withdraw and stick to their deposit amount. Again just do what works for you and stick with it.
Lower your stake to maximise gameplay
Sometimes we just want to play as much as possible. So by keeping the stake low you can enjoy more spins. No, your wins may not be as big when you spin with 20p compared to £2 but you'll be surprised by how much you still love playing.
This also works if you want to make a smaller deposit such as £5. But don't think just because you're stakes are small you won't win big. Sometimes you just have to keep playing and your wins will build up. Then if you want , you can boost your stake accordingly or just stick to a smaller stake. To back the point up, that you don't always need to spin big to win big. Mega Fortune Dreams slot mega jackpot has been hit through the minimum 20p before. This is rarer but happens, you also have a great chance of winning the smaller jackpots.
Personally, we think Netent and Elk Studio slot games are good to play with lower stakes. You get a lot of gameplay and entertainment value from these slots, they seem to offer little and often wins. These slot games include Starburst, Taco Brothers (a huge personal favourite of mine), Dracula and Twin Spin Deluxe. Microgaming slots have fewer but bigger wins, but slot games are random, so really anything can happen.
Play out of enjoyment and not for escapism
Never play when your in a bad mood is sometime the gambling commission advice, which is true and we agree. Taking it a step further and talking about escapism is something we have heard players do. This is a biggy for bingo players, but I can see why. Bingo has a huge social aspect to it because of its chat rooms. If you think you maybe falling into the escapism category when you play instead of enjoyment category, then just take a step back and think about why you want to play today.
When you use gambling as a form of escapism then you maybe less likely to stay in control of your gameplay. Just remember you're playing because it's entertaining.
Don't drink and gamble
This perhaps sounds absurd but it does happen. As mentioned above plenty of methods you can do to help keep your gameplay in check and enjoyable. But when you add alcohol into the mix then it can throw all of your fantastic methods and usual behaviour out of the window.
Alcohol lowers inhibitions and heightens confidence, we all know this. It's all well and good feeling like a million dollars, but your bank account may not match the way you feel at that moment in time. So you don't want to play having had a drink to then overspend on your gambling. keep the two things totally separate.
I hope you've found my practical tips for responsible online gambling helpful. We have read through official advice for responsible gambling and I recommend you do too. http://www.responsiblegambling.org/safer-play
We also recommend re-reading practical tips for responsible online gambling on a weekly basis, just to keep it in the forefront of your mind. Even if you get to the point of memorising everything, keep re-reading.