10 Facts you Should Know About Video Poker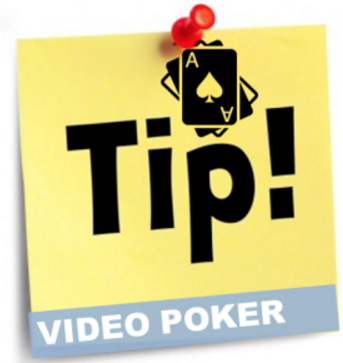 Poker is one of the oldest and most loved games in the history of casinos, whether they be the land based or online variety.
With the introduction of the online casino world, more options became possible, and those which had once been lesser known forms of poker came running to the forefront. One of the biggest and most popular revolutions in this age-old game came in the form of Video Poker, something that has existed in bricks and mortar casinos for a long time, but has found a far wider audience since the phenomenal growth of the online casino market.
Video Poker is perfect for those who prefer to not interact with other players when playing, whether that be because they are new to the game, want more control over how low the stakes stay, or simply see poker as a game they prefer to play alone.
What is Video Poker?
Video Poker is a game that can be played at either land based or online casinos, and is somewhat similar to a slot game in its appearance.
The game has existed since the 70s, but as mentioned previously, has become far more popular in recent years.
Instead of playing at a table with a selection of other players, in Video Poker, you play alone against the machine.
You choose how many coins to play with, you are dealt five cards, and you choose what ones to keep and what ones to discard and have replaces. You are then paid based on the value of your hand, as set out in the paytable.
It's simple in essence, and a game that has a lower house edge than many others, but if you intend to start playing Video Poker regularly, there are a few things you should be aware of.
The Advantages
Video Poker has a lot going for it, some of the best reasons to play Video Poker are as follows:
Video Poker takes away the need to interact with pit bosses, dealers, and other players.
You play entirely alone, which means that the general etiquette and rules of an average poker game do not apply here. If you are new to poker, this is a sensible place to start.
Video Poker is not the only game you play alone, for example, the same is true of slot games, but the odds are substantially higher playing Video Poker. This is proven by the facts, where slot machines will pay out an average of less than 95% on the pound, dollar, euro, or whatever currency you play in, Video Poker pays out higher than the 95% mark on average.
Control
In many casino games, whether to bet or not is your only choice, which is fine, but if you like a wider range of control, and more choices, then Video Poker is the game for you.
You make decisions about how to play the hand you are dealt, and those decisions have a direct effect on the outcome of each game. This is not necessarily different to some poker games, or blackjack, but it definitely puts Video Poker in the minority when it comes to casino games as a whole.
Paytables
A paytable in poker is something most players will not be used to. When you are playing against other players, the amount you make is dependent on how much you wager, and how much your opponents do.
Paytables may be more familiar to slots players, but with these titles, you are only told how much you make for a certain winning combination, not the odds of it landing.
With Video Poker, the paytable states how much you make for every hand, and the odds of each hand can be worked out because you know there are 52 cards in a deck. For example, getting one card you are looking for is a 52/1 chance, which makes it less than likely, but if you are looking for a particular suit, you have a 4/1 chance of getting it.
You may think that Video Poker being computerised makes these odds different, but the random number generator used by Video Poker machines is programmed to give you the exact same odds as if you could see the deck being used.
'Fake' Games
Not everything that looks like a Video Poker machine, actually is a Video Poker machine, in fact, some have a lot more in common with slot games than they do with the usual VP machine.
These machines often have restrictions that are clearly details (known as Class III machines), whereas others simulate a lottery or bingo game, these doesn't mean these machines are not random, because they are but the odds are often far lower than with the average Video Poker machine. This takes away many of the advantages of a VP machine.
One for the Mathematicians
Many people think they have a system to beat a casino, and these people, as we all know, tend to be very wrong. Mathematical knowledge, or a strong sense of how games work, does not provide much, if any advantage for the majority of casino games.
However, when it comes to Video Poker, having a bit of maths knowledge will actually work to your favour. This isn't complex maths for the most part, all you need is to understand how the probability of a Video Poker game works, which is something you can learn through research, and, obviously, through playing VP games.
The main maths you should know is the likelihood of each hand to appear. The probabilities here are all important, because it gives you perspective on how likely big wins are.
For example, a royal flush will tend to come around every 40,000 hands. It is important to know that this doesn't mean it will, it's plausible that you will not see a royal flush in 100,000 hands, and also possible (although remarkably unlikely) that you will see three royal flushes in a row.
These averages become apparent once you play hundreds of thousands of games, but until then, it's mainly worth being aware that you're unlikely to land a royal flush, even if you're only a card or two away when your initial hand is dealt.
Strategy Practice
The best thing about Video Poker not having other players to go up against, is that not only can you control how low the stakes stay, but you also won't give anything away to anyone else about how you play.
This means that if you are slowly developing your strategy when it comes to poker playing, Video Poker gives you the perfect opportunity to practice.
Obviously, there are tools available, poker trainers that you can buy for your computer which tell you what you've done wrong after each hand, or books and other resources, but like so many other things in life, the best way to develop skill is with hands-on practice, and that's exactly what Video Poker gives you.
If you make a small bet, and then discover that the way you choose to play a specific type of hand does not tend to pay off, then you learn to change your strategy, without running the risk of going all-in against another player because you are confident in the strategy you have.
Go Game-to-Game
There's a few different types of video poker, and the temptation may be to try them all, but that's not the best idea.
When it's games of chance that are entirely random, then by all means, move around and find your favourite. But Video Poker is a game of skill, which means the more you play, the better you'll get.
You wouldn't learn chess, chequers, and backgammon at the same time, and the same goes for the different varieties of Video Poker.
Start with Jacks or Better, which is seen as the easiest game, and has a payback percentage of over 99.5%, which makes it low risk, and an excellent way to develop your poker strategy.
Once you feel comfortable with the low volatility Jacks or Better, consider moving on, but take the time to get comfortable with how poker works first.
Pat Hands
A pat hand is a poker term for a hand that will pay-out on its own, without any cards needing to be changes.
When decided whether to change a small win hand for the chance to win a higher amount comes down to something known as expected value.
Expected value is the likelihood of a hand coming in, against the amount you'd win. A 100% chance of winning 5 coins would have an expected value of 5, whereas a 2% chance of winning 800 coins would have an expected value of 16. Most players will choose to take the choice with the higher expected value. There are strategy charts available online that can help with this.
Learn the Terms
There are terms related to poker that we all hear regularly, but some of them a player may never learn the meaning of, which can be a mistake.
For example, many players won't know the difference between an open straight and an inside straight, and knowing that difference can be vital.
An open straight, also known as an outside straight is one with the highest chance of being completed, because there are eight cards that can finish it, four above, and four below. For example, if you have 5,6,7,8 in your hand, then then 4 and the 9 of every suit can finish your hand.
An inside straight halves these odds, instead of 5,6,7,8, say you have 5,6,8,9, not there are only four 7s that can finish the straight.
The easy way to remember this, is that with an inside straight, the number you need is inside the sequence, and with an outside straight, it's on the outside.
Don't Get Cocky
There is no casino game that this rule is not true for. Always remember that even expert players lose sometimes. However good you get at Video Poker, and however good your odds of winning get, one bad bet can undo everything.
Never forget your strategy, and never go above your budget. As long as you do that, then your Video Poker experience should be wonderful.
There are a lot of casino games to choose from, to say the least, and finding the right one for you can take a long time.
However, if you like low odds, playing alone, and a game that rewards skill, strategy, and self-restraint, then Video Poker may well be for you.