An Introduction to Video Poker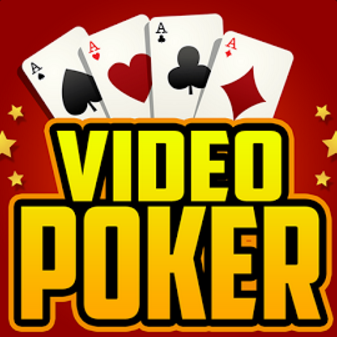 The online casino world is a busy one, with many flashing lights and bold names in every direction, making it quite confusing when you first start to experience it.
This intimidating nature is not helped by the variety of different gaming types that are available, if you don't know what you're looking for, then it could take a very long time to decide due to the outrageous amount of options available.
The game type in the online casino market that is enjoying the most rapid growth is the world of slot games, which is the go to game of choice for an increasing number of iGamers.
However, if you are someone who prefers your gambling not to be based entirely on chance, then slots may not be the choice for you.
Many will tell you different, but roulette is also a game based entirely on chance, although there is some skill to how one chooses to bet.
If you are looking for a game of skill, something in the gambling world that you can get good at, and therefore be more likely to win, then your eyes may settle themselves on Video Poker.
Poker is a game that has been around for a very long time, it comes in a wide range of forms, each with a slightly different set of rules, but the basic idea is the same. In poker, you are looking to collect one of several hands, if your hand is a better hand than the hands of the players you are competing against, you win the round.
It sounds simple, but like so many games before it, poker may be something it takes no time to learn, but it can also take a lifetime to master!
When playing at a table against other players, a large part of the skill lies in reading your opponents, and not allowing them to read you. However, in Video Poker, this aspect is removed, meaning that you are far more reliant on logic and risk assessment than on the actions of the players around you.
Obviously, it is still possible to bluff in online poker, but the inability to see someone's face or mannerisms when they do it, makes calling that bluff more based on the hand a person has, than their analysis on their opponent.
Video Poker, however, is different, because you are not playing against real players, you are playing to win a multiplier of your bet.
If you do want to get involved in the world of Video Poker, then there are a few things to know up front.
Like poker in land-based casinos, online Video Poker has an array of varieties, but for here, we will focus on the three most common forms.
Jacks or Better
This is the most common Video Poker game, and one of the simplest in terms of rules. Hands here are ranked in traditional poker order, you are dealt five cards, and then you choose whether to hold and/or exchange some or all of these cards, in an attempt to create one of the following hands (in order of value, highest to lowest, also included are the pay scale that tends to be attached to them):
Royal Flush - 250x
Straight Flush - 50x
Four of a Kind - 25x
Full House - 6x to 9x
Flush - 5x or 6x
Straight - 4x
Three of a Kind - 3x
Two Pair - 2x
Pair - 1x
There are two things to be aware of in a game of Jacks or Better. The first, is that when betting the maximum, you can pick up some huge bonuses if you land a Royal Flush (a multiplier in the thousands usually), but the chances of landing that hard are incredibly low.
The second thing to remember about this game is that, as the title suggests, when it comes to getting one pair, you will only win if it is a pair of Jacks, or a higher value card, anything less than a Jack and you won't win anything for a single pair.
There are no combination wins in Video Poker, for example, four of a kind won't also pay out for two pair, and a full house won't also pay out for a pair and three of a kind, instead, you will receive the pay-out for only the highest hand you have.
Example Hand
Okay, let's run an example:
Say you bet one credit of 25p on a hand.
You are dealt King of Clubs, Queen of Hearts, Two of Diamonds, Six of Diamonds, Nine of Spades.
You choose to hold the Ace and Queen, and change the rest.
You pick up Six of Spades, Three of Clubs, and King of Hearts.
You know have two King, which is a pair with a higher value than two Jacks, so you receive 25p on top of your 25p bet in return.
What to remember
Everyone's logic will differ when it comes to what to hold and when, but normally it will be similar to the following:
Hold three cards to a straight flush or royal flush
Hold any pair you get given
If you have no pairs or runs, hold any cards that are Jacks or higher
If you have no pairs, runs, or face cards, exchange all five and see what happens
Deuces Wilds
Deuces Wild is a form of poker in which all Deuces (or twos, if you'd rather) in the deck play the part of wilds, and can therefore be substituted for any other card, of any rank or suit.
Winning a big hand is far more likely in Deuces Wild, due to their being an extra four cards to help with every hand, as a result, the payscale is less in many places, with an added pay-out for four twos, and no pay-out for one or two pairs:
Royal Flush (No Deuces) – 250x
Four Deuces - 200x
Royal Flush (With Deuces) - 20x or 25x
Five of a Kind - 12x to 16x
Straight Flush - 8x to 10x
Four of a Kind - 4x or 5x
Full House - 3x or 4x
Flush - 2x or 3x
Straight - 2x
Three of a Kind - 1x
Again, there is a bonus in play for a Royal Flush (No Deuces) if you're betting the maximum.
The example hand here would be the same as above, except that obviously you would hold any twos that you happened to pick up, because they can help with any hand.
What to remember
It's all about the Deuces here. You always want to hold your Deuces, and any hand that is four of a kind or better, whether it includes Deuces or not.
If you are dealt one deuce, it's worth holding it and the highest paying hand you have, if you have one.
Hold any pair, or any suited cards that are ten or better.
Joker's Wild
Joker's Wild is the middle point between the two games already described, it has some aspects of each.
With Joker's Wild, you have a 53-card deck instead of the usual 52, because there is one Joker added, which can, as with the Deuces in Deuces Wild, be exchanged for any card of any rank or suit.
The payscale is also somewhat centred between the two above forms of poker, with pairs and two pairs back on the payscale, but in the case of one pair, only if that pair is Kings or better. The payscale for Joker's Wild tends to be something like this:
Royal Flush (No Joker) - 250x Five of a Kind - 200x
Royal Flush (With Joker) - 100x
Straight Flush - 40x or 50x
Four of a Kind - 15x to 20x
Full House - 5x to 8x
Flush - 5x
Straight - 3x
Three of a Kind - 2x
Two Pair - 1x
One Pair (Kings or better) - 1x
As with the other games mentioned, big bonuses are available if you land a Royal Flush (No Joker) with the maximum bet.
You may notice that the difference between Royal Flush values (Joker or No Joker) is far less than in Deuces Wild, that is because the existence of only one wild in a 53-card pack, as opposed to four wilds in a 52-card pack in Deuces Wild, makes hands with the Joker far harder to get than hands with twos in Deuces Wild.
What to remember
There's only one thing to remember here, and that is that the Joker is the card you want at all times and should never, at any cost, be exchanged.
It will be tempting if you have a Royal Flush with a Joker dealt to you, to flip that Joker and see if you can get the other card you need, but the odds on that happening are astronomical, and it would never be worth doing.
Aside from making sure you cling to the Joker with everything you have, the basic strategy here is the same as that set out for Jokers or Better above.
Video Poker, in all three of these forms, can be very entertaining, relatively easy to follow, and can lead to some big wins, but, as with all poker games, there is a lot of self-control necessary in order for that to be likely.
The temptation to take big risks will always be there, but if you speak to any professional poker player, they will tell you that the little voice in your head that tells you to take a chance, is wrong far more often than it's right!