What is Autoplay and How Does It Work?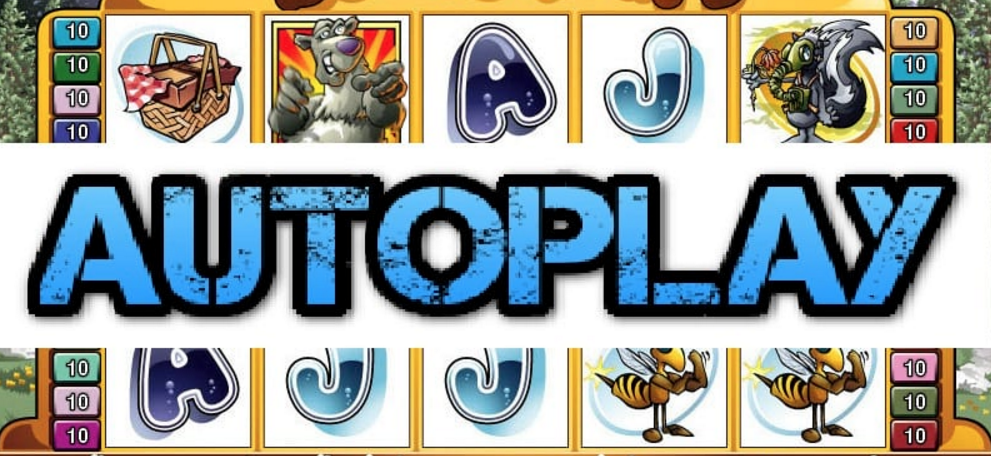 When it comes to slot games, there may be many terms that you don't quite understand, especially if you are new to the online casino world.
One of the options in slot play that can make people the most nervous is Autoplay, with fears that if you press the wrong button, the Autoplay may spin away more money than you had intended to bet, or maybe lose you the opportunity to play a bonus feature.
However, if you understand how Autoplay works, it can be time-saving and take a lot of the stress away from slot play, not to mention the possible repetitive strain injuries!
What is Autoplay?
In simple terms, autoplay is a feature that allows you to select a certain amount of spins, and the slot will then take those spins for you without you having to repeatedly hit the Spin button.
The Autoplay button is normally found next to the Spin button, and clicking on it will normally then bring a selection of numbers to the screen so you can decide how many spins you would like to take place automatically.
Benefits of Autoplay
In a lot of ways, Autoplay can be very useful. There's the obvious reason, to give your finger a break from clicking the mouse, but there are other upsides too.
For example, you may not think it immediately, but Autoplay is actually a very good way to control your spending. If you've decided to take only 20 spins on a slot, and you do them all manually, it's harder to resist the urge of hitting the 21st spin, but if you set the Autoplay to 20, then when those spins run out, you can be sat back from your desktop or mobile device, and that urge will lessen.
The only thing that can put a dampener on this plan is if you win, and that's not a bad reason for a plan to be derailed!
Many casinos offer the chance for players to play multiple slots at one time, and this is a preference that may players have.
If you open a few windows, you can have two or three slot machines spinning at the same online casino at one time, but if you are spinning the reels manually on all these slots it doesn't save you any time at all.
With the Autoplay feature, you can set each slot to a certain number of spins, say 50, and just watch them all spin until one of them wins you something, or they all come to the end of their Autoplay spins.
Will it stop me winning?
The truth is, if the Autoplay feature ran the risk of losing out on wins or bonus rounds, nobody would ever use it!
In fact, every Autoplay feature is set to stop when a bonus feature is triggered, because many features, such as free spins features, have options for you before the round starts, and Autoplay will never select anything for you automatically in this regard.
Many Autoplay features will also stop when a win comes in, even if its's a small win on a low volatility slot.
It is, as always, worth putting the research in on a slot and its Autoplay feature before playing, and it's also important to be aware that some slot games do not offer an Autoplay feature. This doesn't make these slots instantly better or worse than any others, but if your plan is to play a few at once, then look out for those that offer you the Autoplay function, because it'll make your life a lot easier, and your mouse finger a lot less tired!