Casino Licensing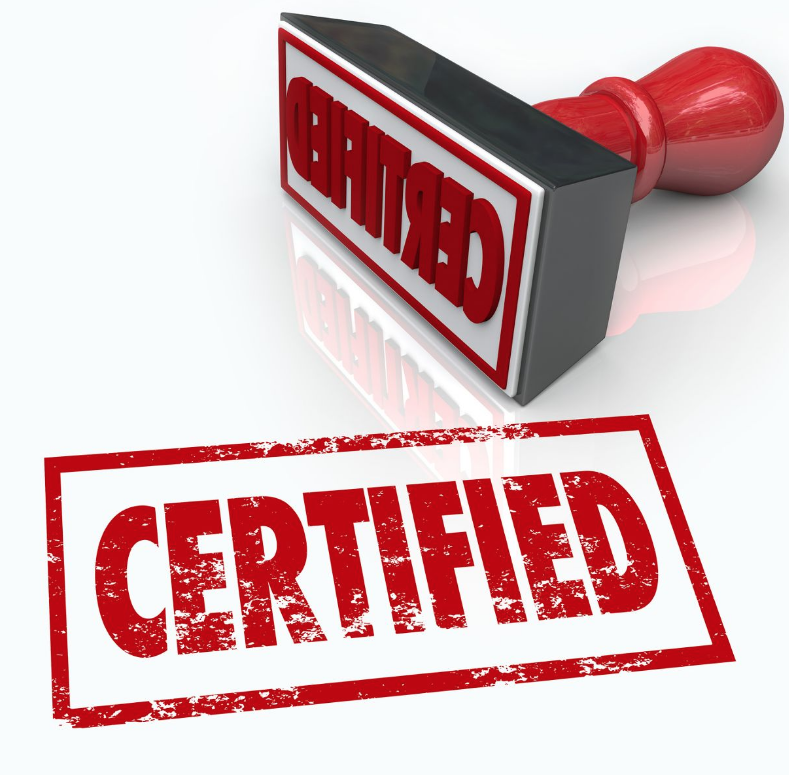 It's tough when you are trying to choose the right online casino to play at. With countless options available, it becomes a real challenge to find the right site to suit your needs.
It can be possible to get so focused on the games and promotions on offer, the customer service options, and the design of a site, that one can forget the most important thing, to check whether a casino is trustworthy.
There are many ways to ensure the casino you are playing at is safe, for example, we have a plethora of reviews of online casino sites that give you a host of information on any site you may be considering signing up to.
Another absolute necessity when it comes to choosing a casino to sign up to, is ensuring that it is licensed and regulated by a trusted regulator, and also the correct regulator for your jurisdiction.
Licenses are given to casinos that have proven themselves as trustworthy, with fair pay-out systems that guarantee players are able to withdraw winnings, promotions that are fair, small print that covers everything it needs to, and most importantly, games that do not cheat the player.
There have been many stories over the years of online casinos who have, through unethical practices, put their players in difficult positions (to say the least) and it's important to try as hard as possible to make sure that your name does not join that list of unfortunate players.
An online casino with a license from a trusted regulator has not only proven itself as trustworthy, it also must operate within the limitations set out by it by that regulator.
What is a Casino License?
A casino license, is a license given to an online or land-based casino by the regulator for that jurisdiction.
For example, for sites that are based in the UK, or operate in the UK market, the regulator is the UK Gambling Commission (UKGC), which is one of the most highly trusted regulators in the world.
The UKGC operates in accordance with the Gambling Act 2005, which sets out the necessity to prevent giving licenses to any companies with connections to criminal activity, ensures all games are fair, and prevents the exploitation of underaged and vulnerable gamblers.
That latter point has become an increasing focus for the UKGC, who have already penalised multiple high-profile companies this year after they were found to be operating in a way that was unfair to vulnerable players.
One of these companies was 888, who were fined close to £8 million after it was found that a glitch in their system had led to players who had chosen to exclude themselves from all 888 sites, still being able to play at 888 Bingo, something that led to a large sum of money being spent by those players.
This means that any casino that holds a license with the UKGC is one that can be trusted, this is further proven by the criteria outlined by the regulator, which every licensed casino must meet, this includes:
Proof of identity for the sake of accountability
Proof of a clear criminal record
Proof of sufficient finances to maintain the necessary funds to avoid the online casino collapsing
Evidence that speaks to the trustworthiness of the person or company applying for the license
Proof of experience and qualifications within the industry to prove that the person or company applying is capable of running a business in the iGaming industry
Why are Licenses So Important?
Playing at online casinos can be great fun, as long as you play sensibly and follow the much-used slogan, "When the Fun Stops, Stop".
However, it cannot be denied that the online gambling world is also a dangerous one if you are not careful. Much of the iGaming industry is largely unregulated or self-regulated, meaning that there are ways that exist for online gambling companies to take advantage of players.
Obviously, it is only a small number that do this, and even less that do it intentionally (it has been widely accepted that the 888 story mentioned earlier stemmed from an error as opposed to any intention to take advantage of vulnerable players) and most online casinos are designed to give the best possible playing experience and protect those who gamble at them.
It is, however, of the utmost importance to ensure that the online casino you choose to play at is one of the majority, not the small number which create a genuine risk to the safety of the money you deposit.
Overseas Licenses
As with most parts of the online gambling world, licensing isn't quite as simple as it initially seems.
For example, there are some sites which carry overseas licenses and operate within the UK, outside of the regulation of the UKGC.
These are sites from jurisdictions that are on a white list which allows them to operate within the UK while being licensed elsewhere. This list of countries includes all operators within the European Economic Area (EEA) as well as those licensed in Alderney, Antigua and Barbuda, Gibraltar, the Isle of Man, and Tasmania.
It is no longer quite as easy for those sites to maintain their presence in the UK market, however, with the Gambling) Licensing and Advertising) Act 2014 adding the stipulation that in order to continue to operate within the UK, those licensed in white list territories must base a part of their operations, be it equipment or facilities, within the UK.
In honesty, it is probably that if you are a UK player and you play at an online casino that is based overseas, you will be slightly less protected than at those which hold a UKGC license. The difference is small, and has become smaller since the 2014 Act (although many sites based in those territories met the requirements necessary already), but any difference matters when it comes to keeping your money safe online.
How Does One Know?
Of course, it's fine to be aware of these things, but unless you are also aware of how to know where an online casino is licensed, it isn't overly helpful.
Luckily, it is essential for casinos to ensure their licenses are displayed clearly, they will normally be found in the footer at the bottom of the homepage and (in most cases) and additional pages of the site. This is something written, and occasionally shown as a crest or stamp, but in most cases, it will be clearly visible.
The UKGC, as well as most other regulators, also has a page where you can search for an online casino to find out whether it currently hold a license, or if they are in the process of applying for one.
Other Certifications
Obviously, as much as a license can add a lot to the trustworthiness of an online casino, it isn't infallible, and that is why other independent regulatory bodies exist who regular check specific parts of a site to ensure that fair and ethical gameplay, and quality customer support is always being offered.
eCOGRA is a respected independent body which calculates the pay-out percentages of games offered and produces reports to ensure all games are meeting the necessary pay-out percentages, as well as those promised by the software developer.
The European Sports Security Association (ESSA) is another important body which checks betting patterns and identifies suspicious behaviour whenever necessary.
Support
It isn't only licenses and regulatory bodies that are essential in the iGaming world, it is also necessary for support to be provided to vulnerable gamblers and those with addiction issues.
Every jurisdiction has a variety of companies which provide support, companies like GamCare, which are designed to help those who are having problems with gambling.
You will also find support groups such as Gambling Addicts Anonymous which are free to attend, and gives problem gamblers the chance to speak to those with similar problems, and give and receive support.
Licenses Are Vital
The most important thing to remember in the world of online gambling, is that your safety has to come first at all ties. Whenever you are trusting another person or company with your money you always want to ensure that you and your funds will be treated well, and this is arguably even more important in the online gambling world, which can be a minefield if you are not careful.
Whether you are a new player looking for a new online casino to play at, or you are an experienced player with years of online casino play under your belt, every time you look for an online casino to play at, always make sure that your chosen casino holds relevant licenses, and licenses from trusted regulators to firstly ensure that the site you play at is trusted, and secondly to make sure that in the event of something going wrong, you will be supported.
As long as you tread with care, and make sure that you only play at trusted sites and never spend money you can't afford to lose, then your online casino experience will be a great one, win or lose.