Progressive Jackpot Games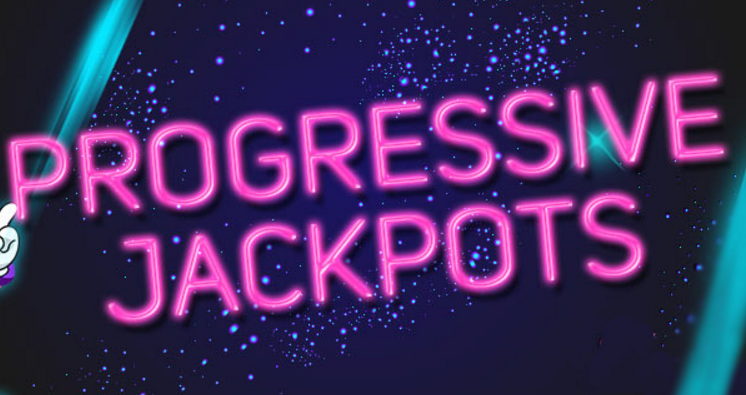 When you read news stories about players winning millions off the back of single spins at a minimal bet level and think "how did that ever happen?" the answer is almost always as a result of a progressive jackpot slots.
Unsurprisingly one of the most popular forms of slot game around, progressive jackpots can offer huge sums of money which often does not need high bets in order to be won.
What is a Progressive Jackpot Slot?
The concept of a progressive jackpot slot game is pretty simple, every time someone wagers on the slot, a percentage of that stake is put into the jackpot, which continues to grow as more and more people play the game, until ultimately a lucky player turns up and wins the lot.
Jackpot slot games normally have a fixed jackpot, but an extra level of excitement is brought to the table by progressive jackpots because, sometimes, the jackpot can grow to startling heights.
Types of Progressive Jackpot Slot
There are three main types of progressive jackpot slots to look out for, Standalone Progressives, Local Progressives, and Wide Area Network Progressives.
Standalone Progressives
Standalone Progressive jackpot slots are those which operate independently from any others. The jackpot builds up from a percentage of bets placed on that game and that game alone.
Standalone Progressive jackpot slots were, for a fairly long time, the only type of progressive jackpot around, and they still enjoy a decent level of popularity, especially in land based casinos, where it is easiest to build a jackpot using one slot alone.
Due to only factoring in the gets on one game, Standalone Progressives tend to have the smallest jackpots, rarely going above the £10,000 mark. This is certainly not an amount of money to be sniffed at by anybody, but there's other types of progressive slot that offer much higher jackpots.
Local Progressives
After Standalone Progressives, came Local Progressives, the next stage in the progress of the progressive jackpot slot concept.
Again, a popular choice in land-based casinos, but something that has also made an impact on the online casino market, Local Progressive jackpot slots are a group of slots that all exist within the same casino (either online or land-based).
A cut of any bet that is made on any of the slot games within this local network is put into the overall jackpot, meaning that jackpots tend to grow much higher than those from Standalone Progressives.
Most local progressive jackpots will rise to around the £100,000 mark, but if enough games are involved, it can reach a cool million.
Wide Area Network Progressives
It was with the introduction of the concept of Wide Area Network Progressive slots that the online casino market really started to pay attention.
A Wide Area Network Progressive slot is one with a jackpot that is (in the case of land-based casinos) one that is attached to numerous slot games in several casinos the same area, which can lead to the jackpots going well into the millions, and sometimes the tens of millions. It is these slots that can change lives with a single spin.
When it comes to land based casinos, the most popular Wide Area Network Progressive slots are those that operate under the Megabucks umbrella, a series of slots developed by software giant IGT.
However, when you move into the online market, there's a lot more competition, and things start to change.
Online Progressive Slot Games
The big difference when it comes to online progressive jackpots, is that the network can be incredibly far reaching, with slot games available at online casinos around the world which all go towards the same jackpot.
The likes of Microgaming and NetEnt have groups of slots which all pay into the same jackpot, and these jackpots are known to creep towards the ten million mark on a fairly regular basis, although they can also pay out hundreds of thousands on occasion too, there is no way to know where a jackpot will stop.
How Do I Win a Progressive Jackpot?
The honest answer to this is, you probably don't. When it comes to progressive jackpot slots, the jackpots can grow to huge heights (a win of £13.2 million was gained from a 25p bet in 2016, for example) but there is no limit on how high jackpots can get, which means there is no guarantee when a slot will pay-out.
The likelihood of hitting the jackpot on a progressive jackpot is similar to your chances of winning the lottery, essentially it is incredibly unlikely, but that does not stop many players regularly spinning the reels of these slots in the hope of winning an astronomical sum.
Most online progressive jackpot slots have three jackpots; small, medium, and large (although they are often called different things). All three of these jackpots will tend to offer impressive sums, but it is, obviously, the big one that everyone is looking out for.
There will normally be a feature that is triggered during the base game that will often guarantee you one of these three jackpots. Most progressive jackpots will also have free spins features and more to ensure that you can pick up nice wins on those less than rare occasions where you don't find your way to the jackpot game.
The ability to play these slots from the comfort of your home, or on the move via mobile casino play, has led to an increasing number of players trying their luck, which means the jackpots tend to grow quicker than they once did, so million pound pay-outs have been known to occur within a month or two of each other from the same network of slots.
The basic response to "how do I win?" is that it is entirely luck, there is no way to predict when a progressive jackpot slot will pay-out, but as a jackpot win as just as likely for a minimum bet as a maximum bet, anyone could win at any time.
Online Progressives to Look Out For
There are many progressive jackpots that can pay out multiple millions at various times. The Microgaming Mega Moolah series and the NetEnt Mega Fortune series will often be close to the top of this list, but there's many others that can give some huge jackpots.
At the time of writing, Jackpot Giant from Playtech is sitting close to ten million, while the 888 series that includes Millionaire Genie, Irish Riches, and Pirates Millions (among others) is climbing quickly, currently standing at just over three million. Also worth a mention is PartyCasino's selection that includes Space Venture, Melon Madness Deluxe, Going Nuts, and many more is making its way up towards two million.
With offerings also available from Playtech, BetSoft, Realtime Gaming, Novomatic, and many more software developers, there's a progressive jackpot slot to suit all tastes, and all of them currently have jackpots that stand at least in the multiple hundreds of thousands.
With the rising popularity of slot games of all kinds over recent years, software developers are engaged in a constant war for superiority, and new names like Yggdrasil have been making waves in recent years and putting themselves in contention as well.
The more these developers have to fight it out for the attention of the rapidly growing slots market, the better the slots they release will be (virtual reality is already upon us, and we can only assume that this evolution of slot games using new innovations will continue) which is simply the best news for fans of slot games.
While slots of all kinds will always have an audience, it is the fantasy of winning enough money to retire for life from a single spin that will always keep progressive jackpot slots near the top of the list in terms of popular games.
Progressive jackpot slots have come a long way since the days when a casino would have a single slot machine building a £10,000 jackpot for a lucky player to pick up. The evolution was already underway, but the rising popularity of online casinos, which has become one of the busiest and most competitive markets on the internet, and indeed in the world, has meant that progressive jackpot slots are almost unrecognisable from where they once were.
Several slots, connected by hundreds of casinos, are constantly building up jackpots, and the is rarely a month that goes by without a story about someone, somewhere, being immensely surprised to find themselves a millionaire after betting less than a pound on a progressive slot, and finding themselves immediately thrown into the jackpot game.
As stated numerous times previously, it is far from a sure thing that you will win on one of these games, even if the jackpot is higher than it ever has been before, but the truth of the matter is, you have as much of a chance as anyone else, and for many, that's all the information that is needed in order for them to try their luck.
It may be unlikely, but that doesn't mean it definitely won't be you next time!