A Beginners Guide To Roulette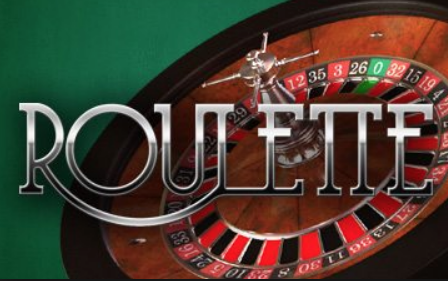 Roulette is one of the most popular casino games in history, and one that even those who have never set foot in a casino (online or land-based) are likely to be familiar with.
Between Bond films, various television shows, and a number of other aspects of culture that Roulette games have been featured in, the game is one that is known to most, and many people may be under the impression that anyone can play Roulette and succeed.
While it is true that Roulette is a luck-based game, and the spins of the wheel will ultimately be the deciding factor in whether you win or lose, there is strategy and logic that can be used to heighten your chances of winning, or at least lessen the risk of losing big.
As always, our guides are here to help you navigate the complex and sometimes scary world of casinos and online casinos, so let's take a look at Roulette, and explore the necessary information that a player needs before entering the world of this legendary casino game.
What is Roulette?
Starting with the basics, in case you have never seen Roulette played anywhere, which is unlikely but not impossible, let's delve into what the game actually is, and how it works.
There are two types of Roulette wheel, American and European, the main difference here is house advantage. An American Roulette wheel has two zero pockets, 0, and 00, giving the house a 5.3% edge, while a European wheel has only 0, giving the house a 2.7% edge. The European wheel also has an En Prison rule, which gives players a second chance with their bets locked in if the ball lands on 0. This means that if you bet on red, for example, and the ball lands on the green 0, then the wheel will be spun again, and your bet will be locked on red.
It may seem like the set-up of a Roulette wheel is random, but that is far from the truth, in fact the distribution of numbers and red and black pockets is carefully worked out.
An American Roulette wheel, for example, is numbered in the following order (with g meaning green, r meaning red, and b meaning black):
00(g), 27(r), 10(b), 25(r), 29(b), 12(r), 8(b), 19(r), 31(b), 18(r), 6(b), 21(r), 33(b), 16(r), 4(b), 23(r), 35(b), 14(r), 2(b), 0(g), 28(b), 9(r), 26(b), 30(r), 11(b), 7(r), 20(b), 32(r), 17(b), 5(r), 22(b), 34(r), 15(b), 3(r), 24(b), 36(r), 13(b), 1(r).
Whatever wheel you are using, the basics are the same, firstly you have the numbers 1-36 alternately coloured red and black on the pockets, and you have a wheel that spins, and a silver ball that is thrown around the wheel in the opposite direction to the spin.
The ball will then come to rest in one of the pockets, and if the bet you have made is for the number or colour that the ball lands on, then you'll win.
It's a simple logic, but there's a lot more to be aware of than just where the numbers and colours are.
For example, the explanation above may make you wonder why anyone would ever use an American table when a European table is clearly easier to win on.
The simple answer to that question, is that more numbers, and a higher house edge, means that the odds are bigger, so if a win is made, the reward is larger.
Obviously, American Roulette is one for the real risk taker, and someone who can afford to take the risk and lose most, if not every time. Therefore, when you are first starting out playing Roulette, it is logical to stick to the European tables where the odds are lower, but the risks are less.
How Betting Works in Roulette
There are two basic types of betting in Roulette, although there are various ways to do each. The two categories of bet are inside betting and outside betting. Inside betting is the more complex of the two, so let's explore that first.
Inside bets are bets that you place on specific numbers. This sounds simple enough, you pick your number, you place your bet, and then away you go, but it goes far deeper than that, and there are a variety of ways you can make your inside bet.
A Straight bet is the simplest way, this is a bet on one specific number, and is a sensible place to start when it comes to inside betting.
Then there is a Split, which means betting on two numbers at once. You can bet on a row of three numbers, this is known by Roulette players as betting on a Street, or you can bet on four numbers at once, which is known as a Corner.
Then there's a Six Line bet, which, as the name suggests, involves betting on six numbers, or you can bet on a Trio, which is a bet on three numbers, one of which is 0 (in European Roulette, it can be 0 or 00 in American Roulette).
Inside bets are the high risk high reward bets with Roulette, and they can be very profitable, for example a 37-1 chance on a straight bet in European Poker can pay out 35x your bet, which is a highly profitable bet.
However, if you are a beginner to the world of Roulette, it is sensible to start with outside bets, these are bets that do not focus on single numbers, and therefore have higher win percentages, although obviously have lower payouts as a result.
There's also a few different ways to make outside bets, which include the following:
The easiest, and therefore one of the most popular outside bets is a Colour bet, where you bet on red or black. Another simple way is an Odds or Evens bet, where you bet on every even or every odd number on the wheel.
A Low bet is a bet on all low numbers (1-18) while a High bet is on all high numbers (19-36), a Column bet, bets on one of the three columns of numbers on the table, while a Dozens bet is a bet on one of the three dozens (1-12, 13-24, or 25-36).
Three of these bets are basic 50/50 bets, and therefore offer payouts of 1:1, while Dozens and Columns give payouts of 2:1.
The excitement is still there, but these smaller, higher chance bets give you the chance to get to grips with the game of Roulette before you start taking risks on inside bets.
Strategy
Yes, Roulette is a game of chance, there is no way to predict what number or colour the ball will land on at any point, but that doesn't mean strategies aren't vital, and there are some famous ones for that very reason.
The most famous Roulette strategy is the Martingale strategy, which is one that is useful for those with a lot of money, because it can involve losing a fair bit before you win anything.
Martingale is a basic strategy, the idea is that every time you lose, you double your bet. The concept of this strategy is simple, when you eventually win, you will win your money back and a tidy profit.
However, one needs a lot of money in their pocket to be able to back up this strategy, for example, say you bet with £1, then you lose, so you double it to £2, and then to £4, then to £8, if you lose eight more times after that and keep doubling, your last bet will be for £2,048, and you will have spent a total of £4,095, and that's for 12 total bets. So, the Martingale strategy may be fine for the high roller, but new players should avoid it.
The Paroli strategy is the opposite of the Martingale, in that you double your bet every time you win, this means most of what you bet is profit from previous wins, minimising your losses, and as long as you stick to the strategy, and cash out at the right time, it can be very effective.
Keep both these strategies in mind, but make sure you have familiarised yourself with the basic rules of Roulette and feel comfortable at either a land based or online Roulette table before you start trying out risky strategies.
The Best Way to Learn
If you are a new player to Roulette and you want to learn your way around, then one of the best way to do this is online. In a brick and mortar casino you will find there is a lot of pressure and noise in the environment, which can cause nerves which can lead to mistakes. Until you are comfortable with Roulette, these environments should be avoided.
Online Roulette is a great way to avoid these high-pressure environments. We don't mean Live Roulette games here, which are great in many ways, but have many of the same issues that land based casinos do, instead, you want to play an online Roulette game that uses a Random Number Generator (RNG).
This gives you the chance to get used to betting styles, and not be too overwhelmed by the pressure of the game, setting yourself up to be ready when you step into a live environment.
Things to Remember
There are a few things to keep in mind here, some of them are relevant to online gambling as a whole, such as never spend money you can't afford to lose, take regular breaks to ensure you do not get too immersed and end up making mistakes, and when the fun stops, stop.
However, there are some extra tips to remember with Roulette. Firstly, it is easy to assume a pattern, and the mathematical habits of many a human brain may find one after four or five spins of the wheel. But it is vital that you remember that every spin is independent of the last, it is as statistically likely that you will see 2, 3, 4, 5, and 6 land over five spins, as it is to land 2, 2, 2, 2, and 2, or a random selection of five numbers with no relation to each other.
Roulette is based on luck, any strategies you use are more about protecting your investment and not losing too much money, there is no way to learn how a Roulette wheel works, every spin is based on chance, and that must be remembered at all times.