Keno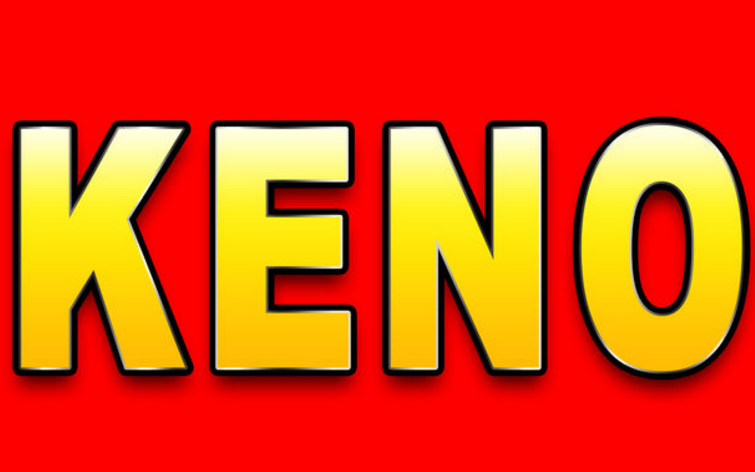 When it comes to online casinos, the majority of popular games fall into one of two categories, slot games, and table and card games.
However, there are a few games that exist outside of these categories, one of the most popular is bingo, which has its own online sites in many cases, and scratchcards also fall into this In Betweener category, and there are also sites dedicated to these instant win games.
One game type which rarely gets its own attention, and tends instead to live in a corner of most online casino sites, is Keno, which makes it all the more impressive that this bingo-esque game has gained so much popularity amongst online audiences.
Keno is great fun to play one you get your head around how it works, but due to it being similar to, but not exactly like a variety of different games, it can be confusing at first. This guide is here to help you get to grips with Keno, and take full advantage of the joys of the game.
What is Keno?
Lying somewhere between a lottery and a bingo game, keno involves picking a set amount of numbers from a gamecard, twenty numbered balls will then be drawn at random from a collection of 80, and if the player match a certain number of balls, they win.
Returns, odds, and the rules of the game vary slightly between different sites, but we will get into that. Firstly, let's go back in time.
The History of Keno
The birth of Keno is hazy at best, but the general assumption is that the game started in China in the 19th Century. The Portuguese administrators in Macau gave licenses to some lottery operators, and Keno began being played.
In its early stages, Keno was substantially more 19th century than the versions we see today. Instead of numbered balls, the first 80 characters from a poem called the Thousand Character Classic were used instead.
The influx of Chinese workers to the US in the middle of that century to help build the First Transcontinental Railroad saw Keno make its move over to the United States, and saw the game be referred to by the name of Keno for the first time, the word being from that period, deriving from the French and Latin words for five (quine and quini respectively.) Initially, players selected five characters (or numbers as became more frequent after the game arrived in the US) and that's why the game was given a name connected to that number.
The Dawn of the Modern Game
As Keno became increasingly popular in casinos, the process was more manual than it is today. Runners would take the chosen numbers from players, and take them to be processed, the balls would then be drawn and those making the draw would have the numbers of all players so as to award the winners with their earned funds.
When the online casino industry launched in the mid-1990s, the way many games were played changed. The simplicity given by the technology involved meant that many aspects of different games that used to take considerable time could now be completed almost instantly, and with the huge technological advancements both in the online casino world and of the internet itself over the last two decades or so, this has become even more true.
For Keno players, this means that instead of the long-winded process of picking your numbers, handing them to someone, waiting for them to be processed, and then waiting for the draw, all this can be done by the touch of a button, making Keno far more tempting for players.
Of course, technological advancement is not only limited to the online world, and many casinos now have touch screen Keno games that are similar to Video Poker machines, which again, mean that it takes nothing but a few touches of the screen to select your numbers and find out if you've won.
Keno Strategy
Like most online casino games, Keno is a game of chance, and the chance of winning big is small. The majority of Keno players will do so as more of a hobby, without the expectation of picking up a big win, and this is the sensible option.
It is true that if you were to find a game that allowed you to pick 20 numbers, and then those 20 numbers matched those drawn from the selection of 80, then your payback would probably be huge, but take a moment to consider the odds on that.
Most lottery games see you choosing six numbers from a selection of 49, and we all know how excruciatingly slim the odds of that matching all six are. Picking 20 numbers correctly out of 80 is substantially less likely than that, statisticians would probably go as far as to refer to it as impossible.
Obviously picking less numbers increases your chances, but will also reduce the pay-out that you will receive, at this point, research becomes vital.
Many different online casinos (and indeed brick and mortar casinos) will offer different odds for similar numbers of picks, and numbers of matches, so it makes sense to take the time to examine the odds at each and working out which one would be most profitable based on your Keno playing style.
Where can Keno be Played?
Keno has always enjoyed a wide audience at land based casinos, but it is with the online casino revolution that the game has really started to enjoy a huge rise in popularity.
Due to this, a large proportion of quality online casinos will offer at least one variation of Keno. Various software developers provide variations of the game, with giants of the industry like NetEnt and Playtech having Keno games in their portfolio.
Other developers go one step further and personalise Keno into their own style, Fortune Keno and Hi Tech Keno from Electracade are both strong examples of this, as is the charmingly ridiculous Monkey Keno from Mahi Gaming.
Choosing the Right Site
Due to the choice that is available, it can be a challenge to choose the right site to play Keno. This is especially true because, even if Keno is the only game you intend to play, there are many factors to consider when picking the perfect site for you to play at.
Obviously, games are important, and if Keno is your thing, then it is worth seeking out an online casino that doesn't only offer a wide range of Keno varieties to keep you entertained, but also a site with paytables that are at least competitive, if not superior to other sites so you can benefit the most from any wins you pick up while playing.
Once you've shortlisted a few different sites that will satiate your appetite for top-quality Keno play, then it's worth doing some (here's that word again) research.
The online casinos world can be a dangerous place, and it is vital that you research any site before signing up and passing over any money to check that it is licensed by a respectable regulator (and a relevant one to the jurisdiction in which you are playing) and that they do not have a history (or indeed a present) of unethical practices which cause issues for players.
Once you have clarified that the online casinos you are considering are trustworthy, then it is worth taking in the promotions and the small print. Welcome bonuses are eye-catching, but they should not be the only factor in your choice. Often a site with an excellent welcome bonus will have limited promotions for existing players, and/or will attach huge wagering requirements which make it unlikely that you will ever see any wins from the bonus money you are given on your first deposit.
If you are looking specifically for a site that offers Keno, then you will also want to check that promotions that are on offer will be helpful to you. Most offers revolve around slots and table and card games, and Keno will regularly not help with wagering requirements, with only a small percentage of wagers made going towards that purpose. There are sites around that offer treats for Keno fans, they just take some finding.
Conclusion
Keno is a fun game with a long and interesting history, but one that it is very difficult to win. When deciding to embark on your Keno journey, make sure you take in the advice given in this guide, and like all aspects of the gambling world, never bet more than you can afford to lose.
Keno has certainly benefited from the rise in online casinos, and the instant access now available suits the game perfectly, so it is likely that there will be more and more Keno options available at your favourite sites going forward, but if you're not keen on waiting for that to happen, don't worry, because there is a plethora of excellent sites that will keep you busy with a variety of Keno games for as long as you require!