A Guide To Online Blackjack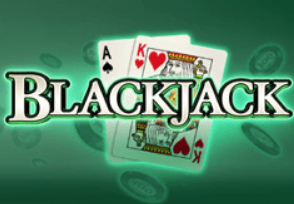 Technological advancements and evolutions have had a huge impact on the online casino world, with the likes of slot games being unrecognisable against where they were before, and a variety of new games popping up on a regular basis.
However, despite how many new options are available, the classics will always have their fans, and there is arguably no more classic casino game than Blackjack.
Blackjack, which is also known as Pontoon, 21, and by many other names, is one of the oldest casino games around, having been a mainstay of land-based casinos for as long as memory serves for anybody. When the online casino industry launched, Blackjack, unsurprisingly, went with it, and the popularity of the game has only increased since then.
A simple game that takes seconds to learn, although many consider it to take a lifetime to master, Blackjack has one of the lowest house edges of any casino game, meaning you are, on paper, more likely to win than you are playing pretty much any other online casino title.
That's only true if you know how to play the game to create the highest likelihood of picking up a win, however, as Blackjack is one of those rare online casino games that actually involves a bit of strategy, as well as a large dose of good fortune, in order to win.
As usual our guide is here to help you understand the basics of Blackjack, and develop a strategy. But first, let's focus on finding the right casino for your Blackjack play.
Picking the Right Casino
When it comes to finding a casino to play Blackjack at, there's a few things you should consider.
Find a Site with Good Blackjack Games
This is a given, but can take more work than you think. While most online casinos (aside from those which are dedicated exclusively to slots, of which there are a few) will offer Blackjack games of some description, some will deliver more options.
You want to find a site with a few different Blackjack games, as there are many variants around. Not only that, but if you are somebody who is fond of the real-life casino experience, then you may want to find a casino that offers an impressive Live Casino suite that includes Blackjack games. Those available from Evolution Gaming and Extreme Live Gaming are two of the best around.
Cross-Compatibility
It's a modern world, and your mobile or tablet has quite possibly become as important as your desktop or laptop computer in day to day life. There's no reason this shared importance can't extend to your Blackjack play, so if you are interested in mobile play, make sure you find a site that offers its Blackjack options for mobile and tablet play as well as for desktop players.
Promotions
Many will consider this to be the most important factor in picking the right casino, but be sure not to get blinded too much by a pretty promotion, especially before you read the terms and conditions.
Most online casinos that offer promotions, will have terms and conditions that include wagering requirements, meaning that if you receive bonus money, you will need to play it through a certain number of times (30-40 times is not rare) and many sites also have a limit on winnings from bonus money.
When you take these terms and conditions into account, the promotion can suddenly lose a lot of its shine. That isn't to say there aren't great Blackjack promotions out there, and it certainly isn't to say that promotions shouldn't be a factor in your decision, but don't be distracted by a deal that looks too good to be true, because it probably is.
The Basics
Now that you've picked your casino, it's time to get to grips with the basics of Blackjack. It is, obviously, sensible to do this before you start betting, so see if the casino you have chosen allows for freeplay Blackjack games, if not, use a deck of cards or a free app on your mobile or computer to learn your way around the fundamentals.
Blackjack is a very simple game, firstly you make a bet, and then the dealer will deal two cards to you, and any other players at the table, as well as to themselves.
You will be able to see one of the dealer's cards, the other will remain face down, you will also be able to see your own cards.
At this point, you need to count up the score you have in your hand, which breaks down as follows:
A: 1 or 11 points
2 – 10: Score is equal to the number on the card
Face cards: 10 points
The aim of the game is to get as close to 21 as you can without going over, if you go over, you Bust and immediately lose.
Once you've counted up your cards, you can choose to Hit (also known as Twist) which means you will be dealt another card, or you can Stand (also known as Stick) which means you will hold the cards you have.
The decision of whether to Hit or Stand is made depending on the cards in your hand, how close they are to 21, how likely you are to Bust if you Hit, and what the dealer has showing.
Strategy
Once you get an understanding of the fundamentals of Blackjack, it's time to think strategy, and there's a few things to be aware of here.
Doubling Down and Splitting Cards
This is something you don't need to worry about too much early on, but as you become a more experienced and confident player, these tools can be very useful.
Doubling down means that you double your bet, and you are dealt another card, this is something you do if you are confident that this will result in a winning hand, and also if you can afford to lose the double bet you've made, because, like all other gambling games, nothing is guaranteed in Blackjack.
If you are dealt a pair, you can choose to split them, you will now play the round with two hands, each having a separate wager. You have the ability to win twice here, which is great, but you can also lose double your bet, so again, being careful is advisable.
When to Hit and When to Stand
The RTP of a Blackjack game can be up to 99.5%, which is impressive. If the term is unfamiliar to you, RTP stands for Return to Player, it is the opposite of the house edge and basically refers to the hypothetical return you will get on your bet.
The only way to ensure this, however, is to follow a very specific strategy that involves knowing when to Hit and when to Stand.
You should only hit if:
You have an eight or less in your hand, and no ace, a hand with no ace is referred to as a Hard Hand
You have 13 – 16 on a hard hand and the dealer is showing more than six
You have 13 – 15 on a soft hand (a hand containing an ace)
You have 16-17 on a soft hand and the dealer has less than six showing
You should stand if:
You have 17 or above on a hard hand
You have 19 or above on a soft hand
To some, such a strict strategy may take some of the fun out of the game, but if you want to ensure that the RTP stays as high as it can be, you should never, at any point, deviate from this strategy.
When you are ready for the more advanced strategies, consider these:
Doubling Down
If doubling down is financially viable (because, remember, no guarantees) then you should double down if you are holding an ace or low value card, and the dealer is showing less than six.
Splitting Pairs
You should always split aces (as long as you can afford to) as this gives you 1 or 11 in each hand and gives many options to win with one hand or both. Eights are also wise cards to split as 16 is a weak hand that is likely to either lose if you Stand, or Bust if you Hit.
Tens or face cards should never be split, because 20 is a strong hand and is more likely to win on its own than two hands that start with 10 points are to win individually. You also shouldn't split low value cards, because you will be guaranteed two weak hands if you do. For cards like sevens or nines, it is very much down to your style as a player whether you choose to split.
Payouts
If you follow these strategies, and they pay off for you, then you will want to be aware of the kind of payouts you can expect. If you land a point total of bang on 21, whether you do this with your first two cards, or after Hitting, then you will win a payout of 3:2 on the spot, regardless of what is in the dealer's hand.
If you do not land 21 points, but you manage to beat the dealer, you will win a 1:1 payout. If you and the dealer land the same points total (unless its 21, as mentioned above) then you will win your bet back.
You will win nothing if the dealer beats you, or if you go over 21 points in your hand and therefore bust.
With a high RTP, and a certain level of strategy that can be learned to keep your chances of winning high, Blackjack is an excellent game for those new to online casinos, and also has a lot of charm to experienced players, especially those able to bet high amounts, due to the likelihood of winning.
Of course, you should never bet more than you can afford to lose, because as high as the RTP is, the odds are still in the favour of the house, making you more likely to lose than to win.
These hints and tips can help you have the highest chance of winning at Blackjack, but do not rely on winning, instead, enjoy playing one of the most popular casino games of all time, and take any win you pick up as an additional treat.