What Are Online Lotteries And How Do They Work?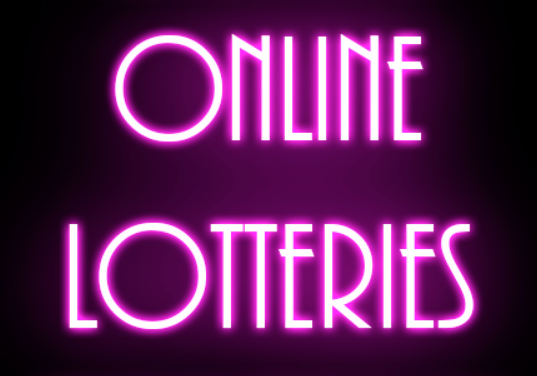 Lotteries are a tradition that has been around for an exceptionally long time, but over the last couple of decades, there has been a huge boom, and one that has been greatly aided by the rise of the internet.
However, to suggest that the modern popularity of lotteries is entirely due to the internet revolution would be untrue. The National Lottery in the UK and a variety of international lotteries launched over the last 30 years, and found a huge audience of people with dreams of winning a life-changing sum from picking the right numbers on the right day.
From players who carefully work out strategies, to those who chose their numbers decades ago and have never changed them, lotteries attract a wide demographics of players who still buy tickets the old-fashioned way, from shops and other outlets, on a weekly basis, or more in many cases.
What the internet has done, as it has in many walks of life, is created an easier and wider reaching way to get involved with lottery games. Where players were once limited to their local or national lotteries, and had to leave the house to buy tickets, there are now websites that offer players the ability to play a host of different lotteries from around the world.
On top of that, there is also a myriad of online only lottery games to play, so those who favour lotteries as their chosen form of gambling are spoilt for choice. Especially considering that scratchcards, which are also hugely popular amongst the average lottery playing audience, now have a huge online audience as well.
So, what is it about online lotteries that appeal to players so much? How do they work? And how do they differ from the more traditional lotteries we have been used to for so many years?
What's the Difference Between Online and Land-Based Lottery Play?
There is more than the obvious in terms of differences between online lotteries and their more traditional cousins.
For example, most traditional lotteries are run by the government of the country they are based in, while the majority of online lotteries are not.
In terms of buying tickets to big national lotteries, such as PowerBall, EuroJackpot, MegaMillions, or The National Lottery, although you are buying an official ticket to a state run lottery, you are buying it from a private business, which is what allows you to purchase tickets from numerous lotteries around the world in one place, instead of being restricted to only those which are run by the government of your country.
With availability and ease of use becoming increasingly important to players as the internet has allowed access to so many worlds that used to be tough to find your way into, the ability to sit at your home, your office, or even on the move via your mobile, and play a range of national and international lotteries is something that appeals to a growing audience.
Accessibility
Nobody likes to be restricted if they don't have to be. Up until fairly recently, it was understood that you were only able to access the lotteries which exist within your jurisdiction, whether that be in your city, country, or continent.
That has become a thing of the past though, with people from most parts of the world now able to get involved with lotteries from around the globe.
This means more choice for players, not only in terms of what lotteries they play, but also what kind of lotteries.
What this means is that if you are a high risk high reward kind of person, who would rather put your name in the hat for huge, multi-million-pound jackpots, the higher the better, then that options are available to you, just find the lottery in the world with the biggest jackpot (which will normally also have one of the biggest player pools) for that particular week, and buy your ticket.
However, there are also players who favour having a better chance at a smaller jackpot, and for a long time these people were only catered for if they happened to live in a country which had a smaller lottery. Now, players can find a lower jackpot lottery, but one that has had less tickets bought to it, enter that, and have a higher chance of winning the jackpot, even if that higher chance is still a very small chance.
Types of Lottery Site
There are two main types of site which offer lottery play, and it is important to be aware of both.
Lottery Agents
Lottery Agents are sites which buy tickets for you. With offices around the world, usually based near official lottery outlets, these companies will send agents out to buy tickets on your behalf. The most trustworthy of these lottery agents will then send you images of these tickets to act as proof of purchase.
Obviously, this is a useful way of creating a situation in which a middle man does the legwork for you, but in order for these companies to benefit from the work that they do, they have to make a profit, so buying tickets in this way will normally cost more than if you were to go out and buy a ticket yourself.
This means that lottery agents are not necessarily a sensible choice if you are buying a ticket for your local lottery, but are a better choice if you are buying tickets for a lottery outside of your jurisdiction.
Lottery Betting Sites
The second type of company is a lottery betting site, which is a little more complicated than a lottery agent.
The thing to be aware of here is that you are not buying a ticket for the lottery, these companies will not buy tickets on your behalf, in fact, you are not technically playing a lottery at all.
Instead, what you are doing is betting on the outcome of lottery games, you are gambling with the company, and the lottery is not directly involved, in the same way that betting on a horse race would not technically involve the horse you were betting on.
As one may assume, this allows for less trustworthy companies to take advantage of players, as you are not protected by the kind of security that comes from buying an official lottery ticket, so you will have to take the time to carry out extensive research and ensure that the company you are betting with has an exemplary pay out record, and is regulated by its local gambling commission.
As long as the site you are dealing with is trustworthy, and you can be sure that you will receive any winnings that you earn, this can be a cheaper option, as betting on a lottery will tend to cost the same amount as buying a ticket to the lottery itself, and the pay-out and jackpot structure will usually be the same (or certainly should be!)
Single and Syndicate Play
Once you have decided on which of the two above options you are interested in, and have then decided which lottery from around the world you want to play, it is then worth considering whether you want to take the big risk and go in on your own for a ticket, or whether you'd like to join a syndicate.
Playing lotteries as a syndicate is something that has been around for as long as lotteries have, most of us have, at some point, worked in an office where the option was available to go in with several people that you work with, and all buy a few tickets together, to increase your chances of winning, and cut down your personal spend, on the proviso that any winnings were then split between all the involved players.
This trend has moved over to the online casino world, and most online lottery sites will offer you the option to join a syndicate of other players and pool your tickets together to increase the chance of you winning, although, again, any winnings will be split between your syndicate, so although your chances may be increased, any winnings you will pick up will be divided by the same amount that your chances are multiplied by.
Know your Area
Not everybody can enter lotteries, even with the accessibility that is now offered, because your online gambling practices will always be governed by the jurisdiction that you are in.
For example, online gambling is illegal in most parts of India, although there is a small number of states which allow it, so before you consider entering a lottery, wherever in the world that lottery is based, it is worth being fully aware of the laws of your region, otherwise winning a jackpot would mean nothing, as you would have broken the law, however inadvertently, in buying the winning ticket.
What Happens if You Win?
This is the most important question to know the answer to when you are engaging in online lottery play. When you go and buy your lottery ticket, you know what to do if you win, but what happens if someone else has bought the ticket on your behalf? Or if you have bet on the result of a lottery instead of entering it directly?
The answer to this question is pleasingly easy, as it would have to be in order for online lotteries to succeed as an idea.
In most cases, you will be immediately notified by the lottery site you have given your money to, and in the case of smaller wins, the money will be immediately deposited into your account.
When your winnings are above the small winnings threshold, the claiming of your winnings may be put into your hands instead of that of the company, meaning that you have to claim the prize in person. However, this isn't always true, and some companies will do this for you.
It's also important to be aware that some (but not all) lottery agents and betting sites may take a commission on your winnings in order to make a profit, which with larger jackpot wins, could result in a large amount of money going to them instead of you, so ensure you are aware of any small print before playing.
Lotteries will always be popular, and with the ease of use that is offered by the various online lottery options available, this popularity looks set to keep growing for a long time.