How Do You Cash Out At An Online Casino?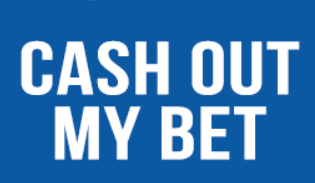 Many of the guides we have here will introduce you to different games, perhaps even offer some hints and tips to increase your chances of winning while you play them.
But once you've picked up that win, and your account is nice and full, you then have two options, you can either play through the money you have won on your favourite casino games, or you can cash out.
Cashing out is something that should be in all players' minds whenever wins are picked up, even if you only withdraw a percentage of winnings, so when it comes to cashing out, how do you go about doing it?
Cashing Out
Cashing Out is a really great sensation, it's like enjoying a win all over again. For example, you hit it big on a slot game, land yourself a tidy sum, and there's an initial feeling of excitement, but that is then repeated, or at least added to, when you see that money leave your online casino wallet and land in your account.
You may well discover that the online casino you use has less options for withdrawing than it does for paying in, and maybe your preferred method is not among them.
It would be easy to be put off by this, but it's important to try not to be, and instead familiarise yourself with the multitude of possible ways a casino may give you to cash out.
Cash Out Methods
Here are a few of the ways online casinos allow players to withdraw their winnings, some you may be aware of, and some that may be new to you.
eWallets
eWallets are one of the most safe, secure, and simple ways to withdraw funds from your account.
eWallets are a problem for players in North America, as the UIGEA law of 2006, which made gambling illegal in certain US states, meant that financial institutions could not service transactions between a player and a casino in either direction.
For players outside these jurisdictions, however, eWallets such as Neteller are one of the most popular ways to withdraw money from an online casino.
Click2Pay and FirePay are both also used by many players, while many other names such as Central Coin, Moneybookers, NetPay, Payspark and more are also available.
Players in the UK can also often make use of PayPal as an eWallet for cashing out their winnings, many big-name casinos also offer PayPal payments.
With so many names around, it's important to find the right one for you. For example, some eWallets offer credit, and this can be very dangerous if it gets out of hand, so it's worth knowing what options are and aren't available with each eWallet.
The safety and security of this option is definitely a selling point here, and the ease of use you get from eWallets see them not only being popular with players, but also available at many online casinos.
Credit Cards
The choice for many online players would be to withdraw by credit card, but this can, unfortunately, be difficult, as the majority of online casinos do not offer the ability to withdraw to your credit card account, this is especially true of Visa cards. There are casinos that allow withdrawals to your Visa account, but they take some looking for at times.
Mastercard customers will find issues as well, as the company imposes restrictions on the receipt of money made through gambling. This means that despite the ability at many casinos to put money into your account using your Mastercard, you cannot withdraw funds back into it. Again, a few casinos do offer the ability to cash out to your Mastercard, but the easier option is a wire transfer.
Wire Transfer
A wire transfer is another route taken by many, especially those who want to withdraw to their credit card account but are playing at a casino that does not offer that as a direct service.
Instead, the casino will send the cash directly into the player's bank account by wire transfer, which can take a little longer, but is as safe and secure as withdrawing your winnings directly into your account.
Debit Cards
Debit cards did not use to be something that casinos bothered with much, but as the number of players depositing with debit cards, especially Maestro, has grown, so too has the attention of online casinos to this payment method.
As a result, many online casinos now offer this as a withdrawal option as well as a depositing options.
Cheque
For the old school player, most online casinos will offer the ability to collect your winning via cheque.
Of course, this can take the most time of all the methods listed here, as the transaction can take a few weeks to process, then the cheque will be sent by courier, then you'll need to pay it into your account, and then wait a few days for it to clear.
This is a method that is being used less, but one that some still opt for due to the comfort of something familiar.
Wagering Requirements and Thresholds
When it comes to withdrawing your money, it isn't always as simple as when you win, you get to keep the money you've won.
For example, if you have received a bonus, be this a deposit bonus, or extra spins, or anything else, these will often come with wagering requirements.
For example, you could get a 100% bonus on a £40 deposit, which gives you £80 to play with. However, there may well be a wagering requirement attached that says you have to play through both the deposit and the bonus 35 times, which means you have to bet close to £3,000 before any of the winnings you pick up from the bonus.
Try and withdraw money before this point, and you risk losing your bonus, so the money you win isn't always immediately yours. All promotions must come with detailed terms and conditions, so you will be able to find out whether there are wagering requirements attached, and what they are, before you opt in to any promotion.
Other promotions, especially extra spin offers, may also have a withdrawal limit, so you the winnings you make off these spins may be limited to £100, for example, meaning anything you win over that threshold will not be able to be withdrawn due to the limits in place.
Security Checks
You always want to feel like you are safe at an online casino, but the casino will also expect that courtesy in return.
As a result, the first time you withdraw money, or sometimes if you are changing your withdrawal method, you will be asked to partake in a series of security checks to ensure you are who you say you are, and that everything is above board.
This includes proof of age and proof of address, to make sure that you are old enough to gamble legally, and that you live in a jurisdiction where online gambling is not illegal.
You will often be asked to provide a scan or fax copy of your passport, driving license, or photographic national identity card when you first attempt to withdraw money, so make sure you have these to hand when you do.
When to Cash Out
It isn't only online casinos that have to be aware of safety and security, you also need to be aware of the addictive nature of gambling, and ensure that you are keeping yourself under control.
One of the best ways to do this is by setting limits for yourself in terms of how much to deposit, and when to cash out.
One sensible way is to play as follows:
Set yourself a weekly limit, for the purpose of this example we will say £20. You play through that £20 and if you're unlucky it goes, then it goes, and that's you done for the week.
However, if you get lucky, and you win, if you hit your limit, then take your account back down to that initial £20. What we mean by that is, set yourself a limit of £40, once your account is up to £40 or other, withdraw everything but £20, at this point you have broke even and you are playing exclusively with your winnings, repeat this, if you get lucky again, then follow the same steps, now there's £40 in your pocket, which has double your stake, and there's still £20 in your casino account.
This strategic cashing out, as long as you stick to your deposit limit, can be an excellent life jacket for you, ensuring that you never spend money you don't have, and also that your winnings don't all disappear back into your favourite online casino games.
Whatever withdrawal method you opt to use, and there are many good options out there, it's important to always be careful, keep yourself under control, and take the time to research not only the casino you are thinking of signing up and depositing to, but also the withdrawal methods they offer, and which will work best for you.